How to Mute Facebook Live? (In 2023)
Coming live on Facebook is one of the most fun ways to socialize with others. Sometimes, there comes a situation where you don't want your audience to listen to what is happening around you. In this case, muting Facebook live is the best thing to do.
Unfortunately, Facebook does not have an option or button for muting the live call. So, you will have to find other ways to do it. So, how to mute Facebook live?
To mute Facebook live, you will have to go to browser settings if you are using a PC. There, you can block the Microphone's access. As a result, social media platforms won't be able to pick up what you are saying or what are the noises nearby you. If you are using mobile, go to settings, open Facebook from the apps, and disallow the microphone access permission.
If you want to know the complete step-by-step process of muting Facebook live, then stay till the end.
How to Mute Facebook Live on PC?
Unlike Zoom, Google Meet, or Skype, Facebook does not have any option to mute the live call. Turning down the volume also won't work as well. Still, you can turn the sound off on Facebook live by following these simple steps.
On your browser, open the Facebook website and log in there.
Go to Facebook live. You will be given two options: Go Live at that moment or Schedule your live video.
When you choose to start a live video, a page will appear where you can change settings. Select "PC microphone" from the "Microphone selection" setting.
Go to your browser settings, and then look out for the permissions section. Find permission for the Microphone and disallow it to mute Facebook live whenever you have to.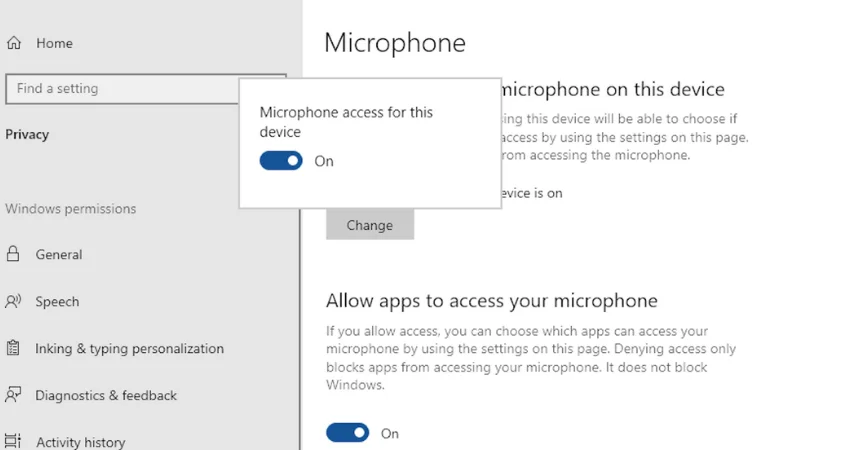 If you do not find the permissions on the browser's settings, then don't worry. You can also turn off the Microphone from the settings too.
Muting Microphone From PC's Settings
 First, right-click on the Start option and select Device Manager.
Open Audio Devices from Device Manager. There, you will see your Microphone on the list.
Then Right-click on the Microphone option and then choose Disable. A pop-up dialog box will appear, and you will have to select Yes to disable the Microphone to confirm the muting.
How to Mute Facebook Live on Android?
Just like in the case of a PC, you will have to disallow the Microphone on Android as well to mute Facebook live.
Open Settings.
Tap on Apps.
Choose Facebook.
Go to App Permissions and tap on Microphone to turn it off.
How to Mute Facebook Live on iPhone?
Open Settings.
Tap on Facebook.
Tap on "Microphone" to turn it off (from right to left). Then, go live on Facebook, and no one will be able to hear anything from your side.
How to Mute Facebook Live As a Viewer?
If you are listening to anyone else's Facebook live and, for some reason, want to mute it, then there are two ways to do this.
By Tapping on the Volume icon
The easiest way to mute a Facebook live is by tapping on the volume icon right by the side of the video. When you click it, the volume icon will have a cross line on it, which indicates that the sound is off.
From FaceBook Live Audio Settings
Open Facebook.
Go to Settings.
Choose Privacy.
Then, select Settings again and tap on Media options.
Choose Sound and then tap on it to mute the videos (including Facebook live ones).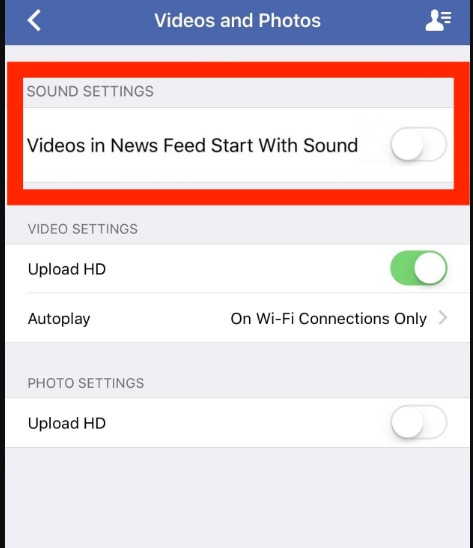 How to Turn Off Mic in Facebook Gaming?
To turn off the mic in Facebook gaming, follow these steps:
Open Settings.
Tap on Privacy.
Go to Permissions.
Tap on Facebook and then toggle off the microphone option.
If you have an iPhone, you can get a report of how the permissions you have granted are being used by the apps.
Go to Settings.
Choose Privacy & Security.
Tap on App Privacy Report. It's that simple.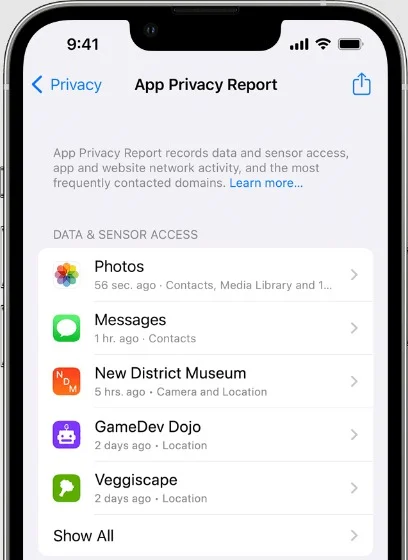 How to Unmute Facebook Live?
After muting the Microphone, you will have to unmute it at some point. So, follow these steps to turn on sound on Facebook live:
On PC
Go to the Browser's settings.
Click on Privacy and Security settings.
Click on Microphone and then turn it on. 
On Mobile
Go to Settings.
Navigate to Apps and then choose Facebook.
Toggle on the Microphone option there.
Tips For Better Facebook Live Experience
Facebook provides a platform where people go live to share anything they want to. They can discuss special events with the audience or just socialize. However, good things can go bad if you are not careful about some things. 
So, here are the things to do before you go live to avoid frustrations. 
Be Ready
You should first check all of your devices/equipment to avoid confusion during your live video. Make sure the lighting is Ok and whether you are in a quiet place or not. Also, it is advised you have a decent background.
Some extra things to check before you go live on Facebook are an internet connection, battery percentage, microphone settings, and camera.
Test Sound Quality
It is also important to test the sound quality of the device which you are going to use for audio. Make a test call to a friend and then ask for feedback on audio quality. Also, you can send voice notes and then listen to them afterward to check how you sound.
Inform Others
A good thing to do before you go live is to notify others by posting about it. It will help you to increase your audience as your followers will know about your live video.
Concluding Thoughts
So, how to mute Facebook live?
Facebook live does not have any mute option (just like in the case of Zoom or Google Meet). Still, you can turn the sound off depending on which device you are using. If you are going to live on a PC, then go to the Browser's settings> Privacy and Security Settings> Choose Microphone>Turn off the permission. 
If you are using mobile, then open Settings>Navigate to apps>Choose Facebook>Turn off Microphone from App's Permissions. 
It's that simple to mute Facebook live!