Can You AirDrop To Android? Let's Find Out!
 We all know that AirDrop is among the best features of the Apple device as it allows sharing of pictures, videos, and other documents from the iPhone to other devices. That is why Apple users don't need a feel to download any additional software to transfer files between them. But can you also AirDrop to Android?
You cannot AirDrop to Android as Apple has restricted the AirDrop function for Apple users only. You can only AirDrop among iOS devices. If you have to share any file with an Android device, you have to use other methods.
What are they? Keep reading to know.
Why  Can't You AirDrop To Android?
Some Apple features and products support Android devices (like AirPods). However, Apple wants to maintain its reputation as the leading brand. Therefore, it restricts some of the features to Apple only. One such feature is AirDrop.
According to Apple, iOS 7, iPad 13, OS X 10.10, or later operating systems can use AirDrop to send files among Apple devices.
But this does not mean Android users can't easily transfer files. Here's the best tool for Android that works exactly like AirDrop.
AirDrop Alternatives Of AirDrop
The top three AirDrop alternatives you can use to transfer files to Android are:
SHAREit
Zapya
Nearby Share
Use SHAREit
SHAREit is a great tool that can transfer any type of file between Android and iOS devices easily. But the thing is, both devices should have it installed.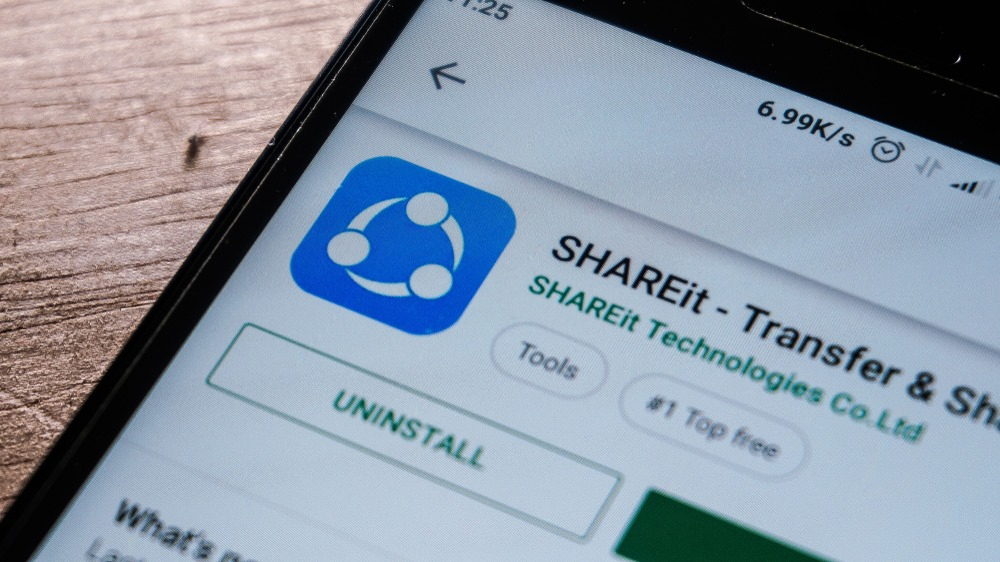 When you install SHAREit, follow these easy steps:
Connect both Android and iPhone (iOS devices) to the same Wi-Fi Network.
Choose the file you want to send on your Android and then tap on the "Next" option.
On your iPhone, tap on Receive. That's it. 
Note: Keep GPS, Location, and Bluetooth on when you transfer the files between Android to iPhone via SHAREit.
Use Zapya
Another free tool you can use to transfer files between Android and iPhones is Zapya. Just like SHAREit, both devices should have it installed.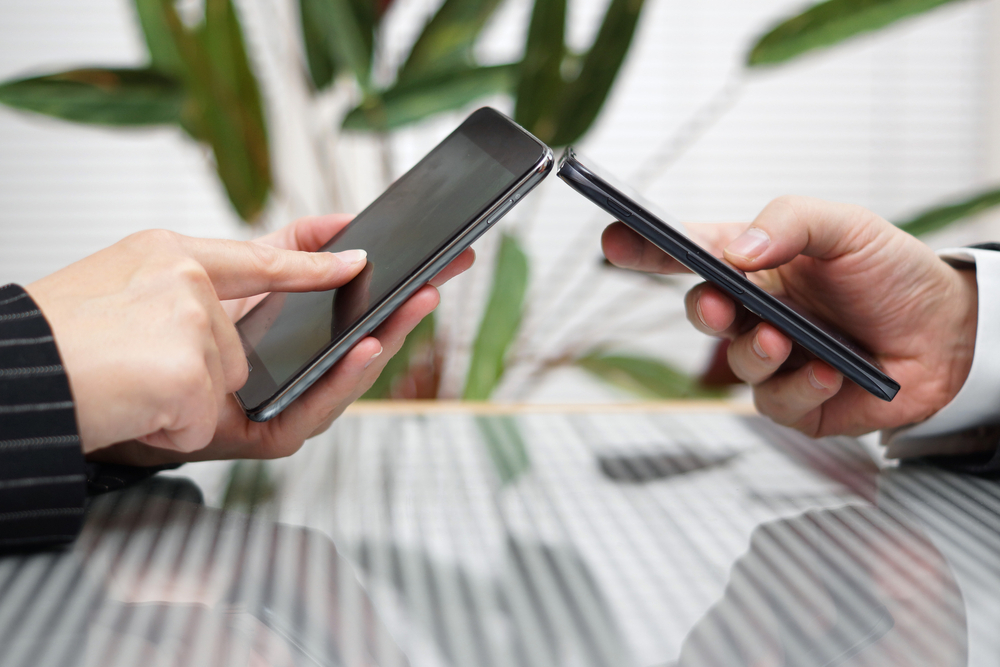 When you install it, follow these simple steps:
Turn on The Bluetooth and Wi-Fi of the Android and iPhone.
Open Zapya on both devices and tap on two opposite-facing arrows at the bottom.
Next, on one device, you should tap on Create Group. On the other device, tap on Join Group. 
Tap on the device when it shows on the screen, and they will then connect. You can now easily share any file you want.
Use Nearby Share- For Android Users
Luckily, similar to AirDrop, we have the Nearby Share feature in Android, which works just like AirDrop. That means you can share your files, photographs, movies, and other important data with other Android devices real-quickly.
But like all other features, the nearby Share also has a drawback in that both the android device must have the nearby share app installed if they want to share their data.
How Can Android Users Use Nearby Share To Transfer Files Like AirDrop?
It is simple to use Nearby Share (Android's own AirDrop). First, you will need to check if it is even available on your device or not.
You can do the following steps to check if you have the nearby share feature or not:
Open the Google webpage on your Android smartphone or tablet and type "google play service" in the search box. 
Tap the "Google Play Services app" from the search result, and after the page is loaded, update it first. 
After that, open the "Settings" app and tap "Google."
Continue to scroll down until you find "Device Connection," then tap it.
You can continue with other configurations if Nearby Share is listed on the menu.
If Nearby Share isn't indicated on the menu, it isn't currently available on your mobile device. If it is, then you can set it up to use AirDrop.
Setting Up Nearby Share (Android's own AirDrop)
The next steps are simple to complete assuming your device has the Nearby Share feature. You must first configure your device with AirDrop for Android if you're utilizing this function for the first time.
Here are the steps:
Open "Settings" on your Android device.
Choose "Google" from the menu.
Then select "Nearby Share" under Device Connections.
Toggle the function to enable "Nearby Share."
Choose "Device Name."
Enter your "preferred name" to identify the file which you want to share.
After that, select a particular "Device Visibility" to set up your preferred privacy preferences. Now, you have set up Nearby Share.
Steps To Use Nearby Share
Here are the steps to send a file using the Nearby Share app after you install it on both devices:
Begin by launching the browser on your android device.
Select the file you want to share by the nearby share app, and in the upper right corner of your device's screen, click on the "three-dot icon."
Select "Share" from the menu.
Locate and touch "Nearby Share" under the "Share Via" heading.
The Nearby Share symbol may also show up as a shortcut for simpler access, depending on your Android device.
Now, Nearby Share will start looking for all the devices present nearby. 
A prompt stating "Device Nearby Is Sharing" will appear if you are the recipient. To make yourself visible, tap the notice.
Once the device you want to share your file with appears, you can share the file by just tapping its device name.
Tap the "Accept" button to accept the offer.
Await the completion of the file-sharing process. That's it.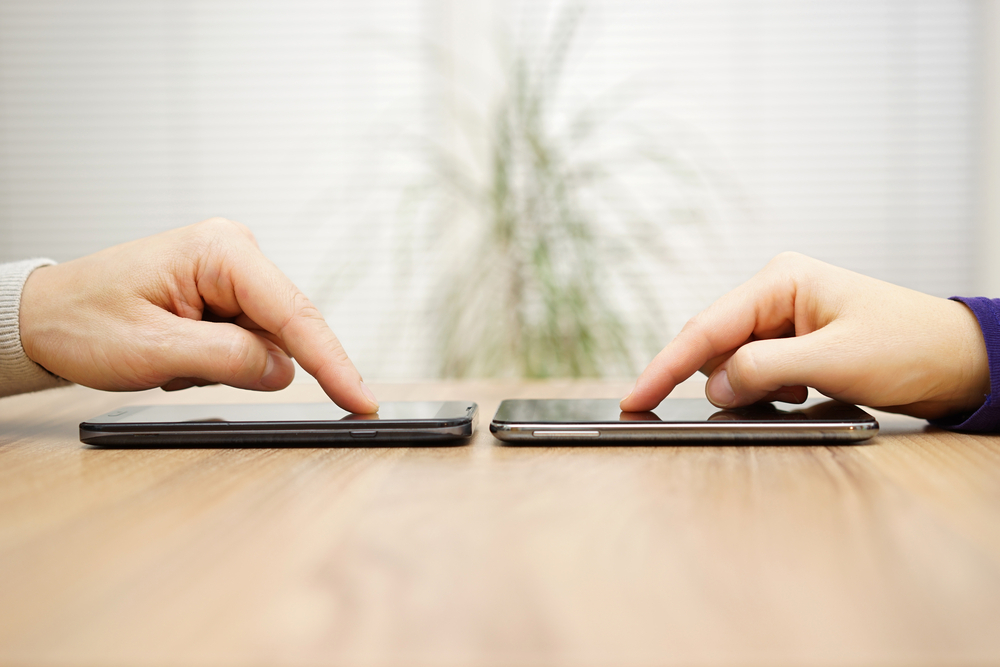 Nearby Share Limitation
Nearby Share is only for Android devices. It cannot be used to send files between Android and iOS. This causes trouble whenever you urgently need to transfer files between these two different systems.
So, these are all the AirDrop Alternatives you can use on your Android mobile.
Parting Thoughts
So, can you AirDrop to Android?
No, the AirDrop feature does not support Android. It is only for Apple users to transfer files between iOS devices. To transfer files to Android, you can use an in-built feature called Nearby Share. However, it is for Android users (just like AirDrop is for Apple users).
To transfer files between Android and iPhone, I suggest you use SHAREit.
With the tools described above, you can transfer any file easily!