Why Won't Snapchat Download on my iPhone? Reasons and Fixes
Why won't Snapchat download on my iPhone? That's the first thing that comes to mind when any person cannot download this app to their mobile. Well, it can happen due to a number of reasons which you should know. 
Snapchat won't download on your iPhone when you haven't updated iOS, the date & time settings are incorrect, the internet connection is unstable, space is low, and when there are any bugs.
Luckily, you can fix these problems easily and can eventually download Snapchat. 
Let's start.
Why Won't Snapchat Download on My iPhone?
System Needs an Update
When the system needs an update, you will face some problems. You won't either be able to use some of the features or download apps (like Snapchat). Furthermore, the mobile might also start to slow down or consume battery when it needs a system update. 
To check whether your iPhone needs an update or not, do the following:
Open Settings.
Go to General.
Tap on System Update.
Low Space
One of the biggest reasons why people are unable to download Snapchat is that there is not enough space available. When you have used up all the free space, you won't be able to download any app, not just Snapchat.
To check how much storage is left, follow these steps:
Open Settings.
Tap on General.
Tap on Device Storage.
There, you will also see which of the apps are taking up more space.
Unstable Internet Connection
The App Store needs a stable internet connection to download apps like Snapchat. If the internet speed is low or unstable, then you will find it difficult to download Snapchat. So, if possible, change the network and then again try to install it.
Bugs
When there are any minor bugs, you won't be able to download or update apps. They usually occur when you don't update the system or app for a long time.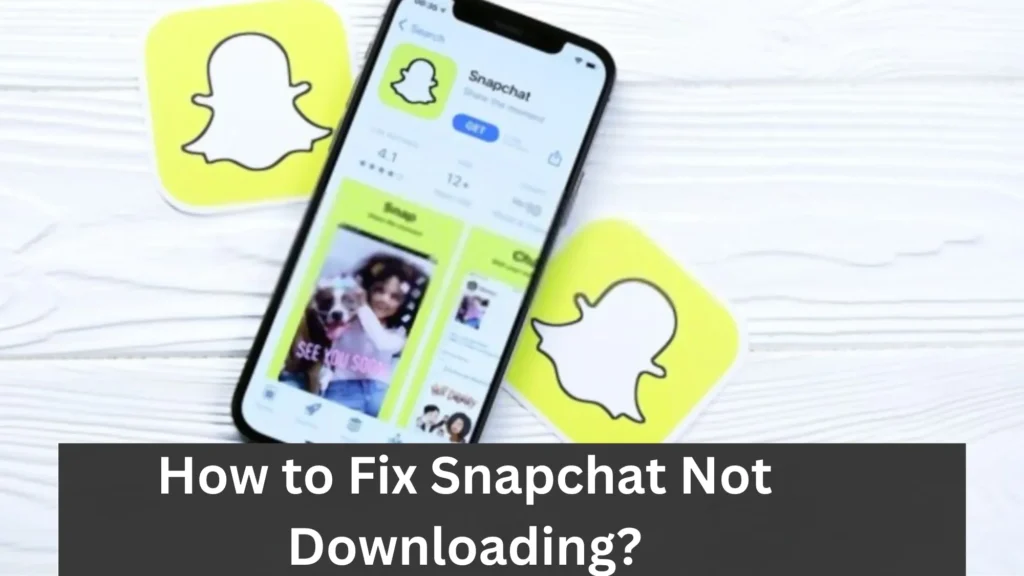 What to Do When Snapchat Doesn't Download on iPhone?
If Snapchat doesn't download on iPhone, follow these solutions.
Restart your iPhone
First, try restarting your iPhone. The problem is most likely temporary, and a quick restart is usually all that is required to resolve it. 
On iPhone X and later models
Press the volume up/down and the side button.
On the screen, a power slider will pop up.
To turn it off, move the slider. The gadget will shut off in less than 30 seconds.
Next, press the button on the right side of your iPhone until the mobile turns on.
On iPhone SE Gen 2 to the iPhone 8
Press and hold the side button.
A "power off" slider will appear.
To turn off your iPhone, drag the slider.
Now, push the button one more to turn on your iPhone.
If the issue is not resolved, check your internet connection.
Check your Internet Connection
To check your internet connection, just search for any online speed testers. Use any of them, and it will show the current status of the internet. 
Even better, browse the App Store and download any other app to find out whether the problem is exclusive to Snapchat.
It is also possible that the app will not download because it is linked to a mobile data connection. So, connect to a Wi-Fi network and then again try to download the app. 
Update the Date and Time
If the date and time are incorrect, then iPhone may not work properly. If it is set wrong, then do the following.
Go to Settings.
Tap on General.
Tap on Date & Time.
Toggle off "Set Automatically."
Change the date and time.
Update Your iPhone System
Another reason you can't download Snapchat is that the software on your iPhone is out of current. Because outdated firmware might cause problems with the App Store, it is suggested that you check for and apply updates.
Navigate to Settings.
Select General.
Select Software Update.
Check back for updates.
Install any available updates.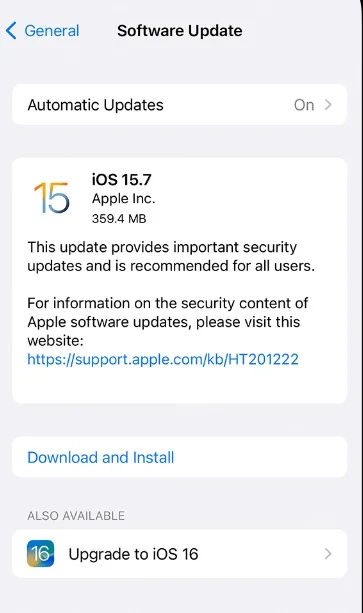 Re-Sign with your Apple ID
Almost every service or app on your iPhone now requires you to sign in using an Apple ID. So, if you think there is a problem with the App Store, sign out and sign back in using your Apple ID.
On your iPhone, open the Settings app.
Ta[ on your name.
Scroll down a little more. You will notice a Sign Out button. Tap on it.
To log the account out of the device, you must input your Apple ID. To turn it off, tap on the toggle.
Restart your iPhone.
Open the Settings app again.
Log in with your Apple ID. Once everything is in order, open the App Store and download the Snapchat app.
Clean Up Some Space
You should also free up some space to get more room for Snapchat. Delete the unnecessary media files and apps you think you don't need much. Also, you can go to the storage section from the iPhone's settings to find out which apps take more space and then delete the unwanted ones.
Reset Your Device
Finally, if none of the above methods have shown results, you might attempt a factory reset. Your data will be safe, and the system will reset.
Here's how to reset your iPhone's factory settings:
Open Settings.
Go to General.
Tap on Reset.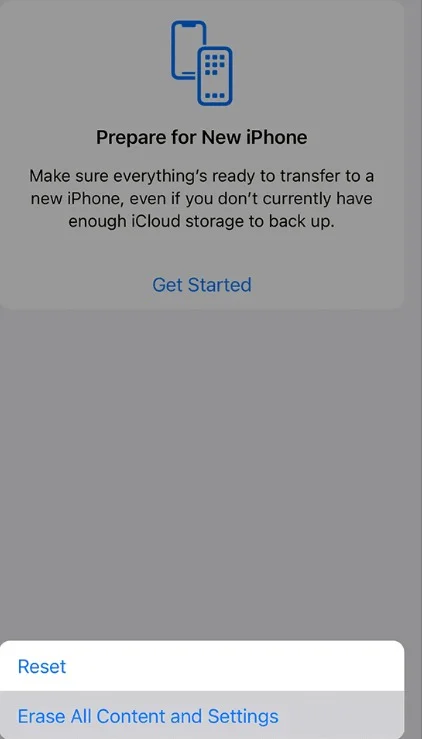 Use the Reset All option to clear all settings.
Enter your password or PIN.
Click Yes to reset all settings.
Report to Apple & Snapchat
To resolve this issue, you must complain about this issue to both Apple and Snapchat moderators. For this:
Summary
So, why won't Snapchat download on my iPhone?
It happens when the mobile's system needs an update or when there are bigs. Also, if the internet is unstable, you will not be able to download Snapchat. Furthermore, if mobile is low on space, the same thing will happen.
To download Snapchat on your iPhone, you should first check whether the mobile system needs an update or not. Restarting the mobile is also a good option as it fixes minor bugs most of the time.
Similarly, deleting unnecessary files and apps can free up some space, which will allow mobile to run freely. If the problem is with internet speed, contact the service provider.
If nothing works, report the issue to Apple and Snapchat support.