Best Semrush Alternatives to Get Your SEO Game Strong!
Semrush is one of the most useful SEO and content marketing tools anyone can use. It offers detailed marketing data, analyzes competitor's strategies, suggests keywords for bloggers, monitors backlinks, and tracks rankings.
However, not everyone may find it suitable due to any reason.
The good news is- there are different Semrush alternatives available that can amaze you. To help you select the finest SEO tool for your needs, we are reviewing the top ones here. So, continue reading.
10 Best Semrush Alternatives
The top Semrush alternatives are SE ranking, SpyFu, SEO PowerSuite, UberSuggest, and Ahrefs. In addition, you can also use Similar Web, Mangools, Growth bar, and Serpstat to do SEO and other related work. Each of them is full of features, advantages, and many other things which should be in an SEO tool.
Ahrefs
Ahrefs is at the top of our list of best Semrush alternatives. It is an all-in-one SEO solution for internet marketers and bloggers, who are eager to strengthen their SEM and SEO tactics to generate traffic and expand their reach.
Ahrefs is the best because it enables you to perform in-depth on-page SEO and backlinking analysis on both your and a competitor's websites. The makers of this tool claim they have one of the industry's largest active backlink tracking indexes.
You can also do thorough and comprehensive keyword research with a few simple clicks. You can also add filters and choose specific geographical locations on Ahrefs as well. In addition, about 100,000 pages can be examined for potential quality link-building.
Also, they constantly update their index. So, it will help you create a strategy based on current swings. The best part? The customer service is super good.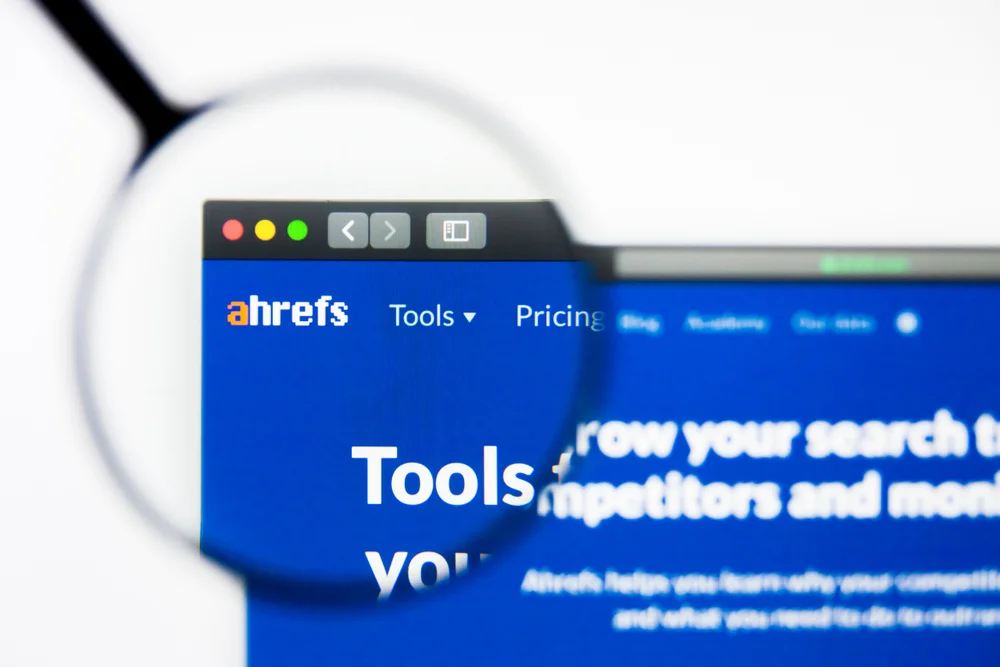 Features
Ahrefs has a powerful keyword research tool that generates the keywords along with their search volume and difficulty.
Every day, it scans more than 5 billion pages.
You can audit your and your competitor's sites there and build an effective strategy for the future.
It also shows your competitors' targeted keyword ideas to rank on search engines.
Ahrefs offers excellent Backlink management.
It also helps you address any problems that might lead to Google penalties.
Pros and Cons
| | |
| --- | --- |
| Pros | Cons |
| Comprehensive backlink analysis | No free trial of any sorts |
| Thorough keyword research | A little costly |
| Fast site audits | |
| Precise competitor analysis | |
| Tracks ranking | |
| Customer-friendly support. | |
SE Ranking
SE Ranking is also in our Semrush alternatives list due to its affordability and fantastic features. With 350,000+ users to date, this tool is troubling others with the fastest-increasing user base.
First of all, it is entirely cloud-based. Therefore, there is no need to download anything. Secondly, it is a complete SEO software toolkit.
The SE Ranking package also offers a powerful rank tracking capability with a remarkably useful "watch changes" view to pinpoint problems for more SEO analysis.
Moreover, for those who always worry that their keyword research could suffer, SE Ranking offers 2 billion or more keyword data sets, a keyword research tool (which is very simple to use), and a competition research tool.
Features
Excellent for competitor research, social networking, white-label reports, and API.
Its backlink analysis tool focuses on anchors, backlinks, monitoring backlinks, and more.
Include a big keyword database that includes volume, rivalry, and keyword difficulty. 
Easy to Track keyword rank.
Pros and Cons
| | |
| --- | --- |
| Pros | Cons |
| Keyword rank tracker and on-page SEO checker | This tool is a little challenging for beginners. |
| Can audit websites | |
| Backlink checker and monitoring | |
| Offers keyword suggestions | |
| SEO/PPC competitor research | |
| Generates accurate reports | |
| Helps in social media management | |
| Affordable and flexible. | |
SpyFu
SpyFu is an SEO research and competitor analysis tool that gives you an advantage over both paid and organic search competitors.
Although this tool has some of Semrush's keyword research and rank-tracking features, its primary objective is SEO and PPC analysis. You can also use SpyFu to investigate your rivals' SEO keywords and eavesdrop on their content/ranking information.
Also, you can keep a careful check on your PPC rivals and monitor websites that are participating in Google ad auctions. Furthermore, to gather crucial information for organizing your own ad campaigns, you may also read your rivals' Google AdWords campaigns and ad testing.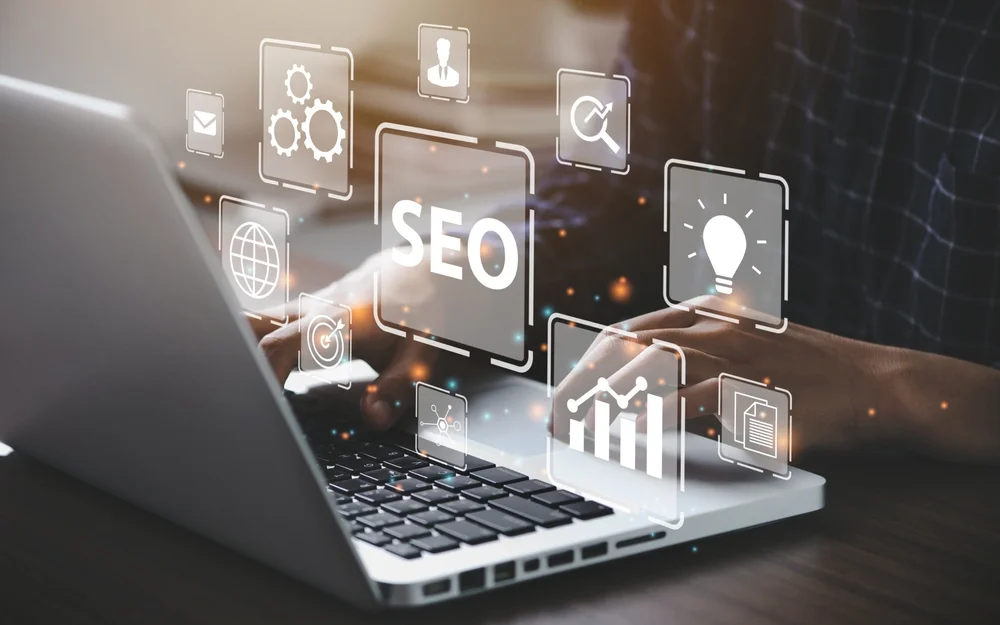 Features
It does competitor analysis to determine organic rankings, ad variations, and purchasing patterns.
People use it for both traditional lead reporting and Google Adwords Online.
It can export competitors' keywords (and, ultimately, their strategy).
SpyFu can also do tracking advertisements. 
It even has the ability to monitor click fraud.
Pros and Cons
| | |
| --- | --- |
| Pros | Cons |
| Gather valuable intelligence data | Does not do rank tracking for other search engines, like Bing, YouTube, etc. |
| Offers best-in-class PPC suggestions | |
| Easy keywords tracking | |
| Search terms in five different languages. | |
| Features for backlink research and backlink list creation. | |
SEO PowerSuite
It is another SEO tool that has almost the same features as Semrush. SEO PowerSuite includes cutting-edge rank-tracking software to keep track of your rankings, even geographically-wise too.
Moreover, 23 keyword analysis tools that are crucial for SEO are included in the rank tracker. Most of its functions are desktop-based, but others, like the backlink analysis tool, are cloud-based.
Features
Unlimited keywords for 329 search engines with an advanced keyword research tool.
It can make site comparisons with rivals.
You can compare your performance with up to 10 competitors.
Rank evaluation is also available.
You can also use it to check broken links.
It also lets you use the built-in link-analyzing tools to improve your link-building strategy.
You can also do site audits there.
Some other tools it has are: Link Assistant, a tool for developing and analyzing backlinks, and SEO Spyglass, a tool that uses extensive backlink research to give you insight into your competition.
Pros and Cons
| | |
| --- | --- |
| Pros | Cons |
| Easy to use | You have to download it |
| Compare your sites with rivals | Only yearly price plans are available. |
| Tracks ranking | |
| Checks broken links | |
| Helps you create an effective SEO campaign. | |
GrowthBar
GrowthBar has made the lives of all bloggers easy. It is developed with a revolutionary GPT-3-based AI authoring function that saves lots of time. You will be able to effectively craft your SEO strategies without wasting hours.
It is also significantly less expensive than Semrush and offers just as potent keyword research and rank tracking.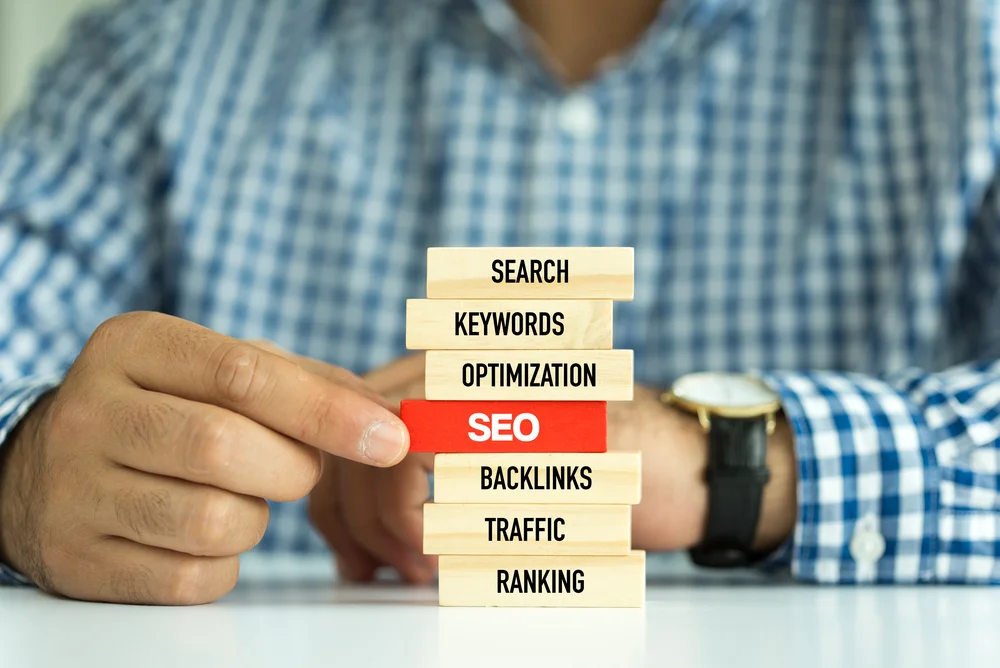 Features
You can write complete blog posts using an AI content authoring suite in half the time.
It also gives you creative blog and paragraph ideas.
You can also use a content analytics package to determine how well your blog article is optimized for SEO.
You can analyze your rivals using eight indicators, including Facebook ads, sponsored and organic keywords, and backlinks.
Pros and Cons
| | |
| --- | --- |
| Pros | Cons |
| One of the best keyword tracking and research tool. | Does not offer keyword trend statistics |
| Competitive analysis | Does not give keyword search information for languages other than English. |
| Analyze backlinks | No App. |
| Automated blog idea generator | |
| Use GPT-3 On-page SEO audits | |
| Easy-to-understand interface. | |
Serpstat
Serpstat is a handy, trustworthy, and reasonably priced SEO tool that assists you in tracking and examining the Google ranks of your website. Additionally, it offers priceless details about your rivals too.
In addition, the SEO capabilities of Serpstat generate leads through paid and organic searches, track your top rivals, and enhance your content in addition to SEO and PPC activities.
Features
People use it to know about Google AdWords, backlinks, organic search, and other forms of competitive intelligence.
It incorporates sophisticated measures such as text analytics.
Indicators like traffic, popularity, competition, and keyword difficulty are collected for a site using a large keyword database.
Also, it offers listings of popular searches.
It also accurately tracks keyword rankings.
Serpstat uses 18 metrics to examine a list of domains and up to 100,000 important keywords.
Pros and Cons
| | |
| --- | --- |
| Pros | Cons |
| Simple interface | The keyword research is not fully precise. |
| Tracks rankings easily | |
| Perfect for content marketing ideation | |
| Ideal for competitor's research | |
| Offers search and advertising analytics | |
| Includes a backlinks analyzer. | |
Ubersuggest
Ubersuggest is a well-liked and reasonably priced SEO tool that works well for keyword research. It offers a free application trial for a limited number of inquiries. After that, you will have to purchase a premium account.
It assists you in increasing website traffic. The tool could help you customize your SEO approach to rank higher than your rivals. Plus, the keyword and backlink information is reliable and accurate.
Moreover, It features productive domain overview tools that let you see what's happening behind each domain you want to explore.
Features
It offers precise keyword research, correct search volume estimates, and a lot more features for bloggers.
Ubersuggest also has an easy-to-use Chrome extension that directly provides keyword suggestions and competitor information in the SERP.
Finding rival backlinks is easy with the help of the backlink discovery tool.
PPC data is also fairly accurate.
Pros and Cons
| | |
| --- | --- |
| Pros | Cons |
| Accurate keyword researcher tool | SpyFu has superior Google Ads data than Ubersuggest. |
| Does spot-on competitor analysis | |
| Checks the site's speed | |
| SEO audit feature is also available | |
| Includes Backlink finding software | |
See more: The Best Adobe Muse Alternatives For Everyone.
BuzzSumo
BuzzSumo is a content marketing tool with some excellent SEO and content features. It is beneficial for thorough competitor research, keyword analysis, and brand monitoring.
The reason we shortlisted this content research tool for you is that it helps people learn about competitors and their backlink profiles with just a few clicks.
Similar to Semrush, BuzzSumo includes several tools for developing a first-rate content strategy. You can also get fresh and interesting content ideas by searching themes, trends, and forums with the aid of the content discovery tool.
While Semrush has many of the same wonderful capabilities, BuzzSumo focuses more on content research. It also offers extra content and social engagement features ideal for companies and brands trying to boost their online reputation and visibility.
Features
You can use BuzzSumo to make data-driven decisions.
You can focus on the authors and content producers who are most relevant to your target audience with BuzzSumo.
It assists you in trying new things out and figuring out what kind of content works best online.
Pros and Cons
| | |
| --- | --- |
| Pros | Cons |
| Outstanding for content marketing | Lacks SEO capabilities |
| Perfect for tracking brands | Backlink data is less comprehensive than others. |
| Keeps you updated about new trends | |
| Helps people discover new influencers. | |
Mangools
It is a fantastic all-in-one SEO solution that can help you do your major SEO duties, including keyword research, rank tracking, backlink analysis, SERP analysis, etc.
Also, you may use it to monitor different SEO metrics and learn important information about your website and your rivals' websites. Furthermore, Mangools includes SEO tools that can assist you in locating rival websites and comparing your website to those of your main sector competitors.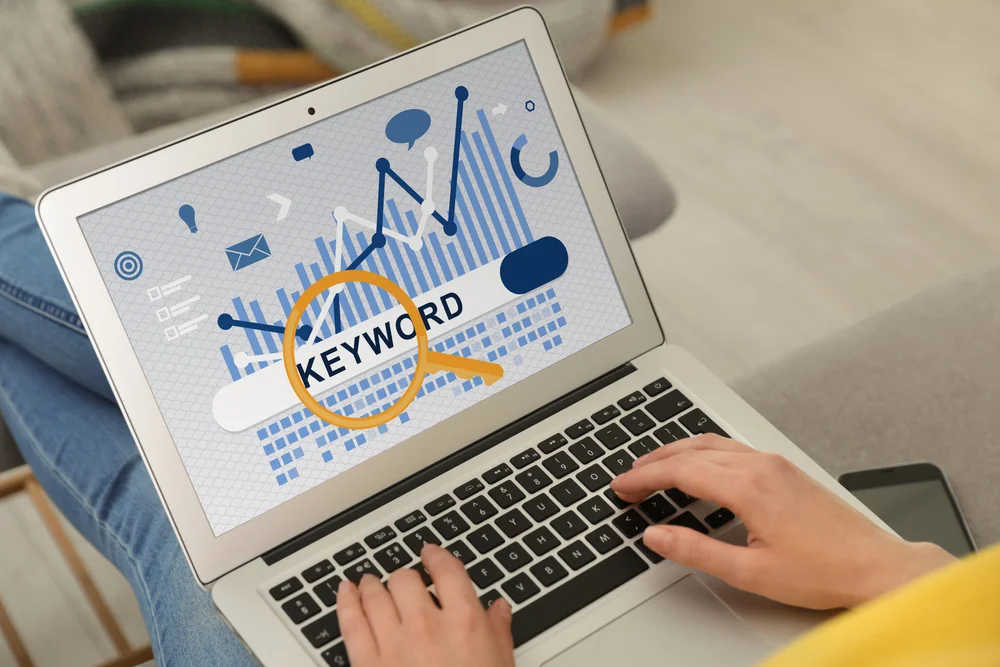 Features
It is easy to use and excellent for beginners
It keeps you updated on rank tracking
You can cover many sorts of keyword research with Mangools.
This tool can also assist you in streamlining your SEO procedures.
Pros and Cons
| | |
| --- | --- |
| Pros | Cons |
| Outstanding keyword research tool | Less functionality compared to other all-in-one tools |
| SERP checker and tracker | Filtering options are limited |
| Link miner | |
| Site profiler | |
| Affordable. | |
SimilarWeb
SimilarWeb is basically a platform for market intelligence, but it also has some excellent SEO tools. Although it is rather pricey, it is ideal for enterprise customers who seek in-depth data about their niches.
Users prefer SimilarWeb for market research, investor information, competitive insights, and digital marketing sales intelligence.
However, since it is expensive, it is mostly used by corporations. Typically, senior management, marketers, and product leaders can use it to collaborate on choices.
Features
A big keyword database includes volume, rivalry, and keyword difficulty. You can easily examine the keywords and Google AdWords of competitors.
Its backlink checkers include "follow vs. no follow link" ratio, backlink count, domain, and page trust.
Similar Web also features a more advanced real-time backlink checker as well.
The competitive suite includes estimated marketing spend, affiliate research, lead generation research, competitor display ads, and much more.
It also offers data for each statistic at the global and national levels.
Pros and Cons
| | |
| --- | --- |
| Pros | Cons |
| Lets you know about Metrics for traffic and engagement | Only good for doing competitor's research. |
| Good for PPC and SEO keywords | |
| Provides web analytics | |
| Gives digital marketing insights | |
| Also offers mobile app insights. | |
Also read: Best LinkedIn Alternatives for Job Seekers
Comparison Table of Semrush Alternatives
If you are having trouble deciding which Semrush alternative you should use, then we have made a table of comparison for you. You can compare the features, prices, and other things, which will help you make a choice.
Here is the comparison between Semrush, Ahrefs, BuzzSumo, Similar Web, Mangools, Serpstat, Ubersuggest, Growth bar, SpyFu, SEO PowerSuite, and SE ranking.
| | | | | | | |
| --- | --- | --- | --- | --- | --- | --- |
| Tool | Specialty | Cost | Keyword Research | Backlink Analysis | Competitor Analysis | Best For? |
| Semrush | All-in-one SEO tool | Starts at $119.95 | Yes | Yes | Yes | SEO professionals, digital marketers, and content marketers |
| Ahrefs | Backlink analysis and SEO | Starts at $99 | Yes | Yes | Yes | SEO professionals, digital marketers, and content marketers |
| Buzzsumo | Content analysis and research | Starts at $99 | No | No | Yes | Content marketers, social media marketers, and digital marketers |
| SimilarWeb | Website traffic analysis | Starts at $199 | No | No | Yes | Digital marketers, competitive intelligence analysts,  and market researchers |
| Mangools | SEO and keyword research | Starts at $29 | Yes | Yes | Yes | SEO professionals |
| Serpstat | All-in-one SEO tool | Starts at $69 | Yes | Yes | Yes | Digital marketers |
| Ubersuggest | Keyword research | Free or $12/month | Yes | No | No | SEO professionals and bloggers. |
| GrowthBar | SEO and keyword research | Starts at $29 | Yes | No | Yes | Content marketers. |
| SpyFu | Competitor analysis | Starts at $33 | Yes | Yes | Yes | Digital marketers. |
| SEO PowerSuite | All-in-one SEO tool | Starts at $299 | Yes | Yes | Yes | SEO professionals |
| SE ranking | All-in-one SEO tool | Starts at $31 | Yes | Yes | Yes | SEO professionals. |
Wrapping Up
Now you know about the best Semrush alternatives. All are excellent, but the best one is Ahrefs, according to us.
However, it may be suitable for some and not good for others. Before choosing any SEO tool, ensure it supports all the features you desire.
You may also like: Best Apps For Remote Workers to Boost Their Productivity.