Bard vs ChatGPT vs Bing Chat Comparison- The Ultimate Guide
For the past three decades, whenever we've used a search engine or browsed the web, we've entered bits of information and gotten essentially static results in return. The input-output relationship has been largely trustworthy.
But now, a lot of people prefer chatbots and AI language apps. The top three ones are Bing Chat, Google Bard, and ChatGPT. 
If you want to know which is the most suitable one for you, then we've got you covered. Continue reading to learn about Bard vs ChatGPT vs Bing Chat comparison. 
Bard vs ChatGPT vs Bing Chat comparison
Bard, ChatGPT, and Bing Chat are all really helpful for us. They are full of features, which have made lives easy and simple. However, all three of them have some limitations too. 
Google's Bard
We put Bard to the test and discovered that its accuracy was reasonable. It frequently responds to user inquiries in a very businesslike manner. Its user interface (UI) also immediately outshines ChatGPT's gloomy design. The UI is colorful and features the familiar Google design.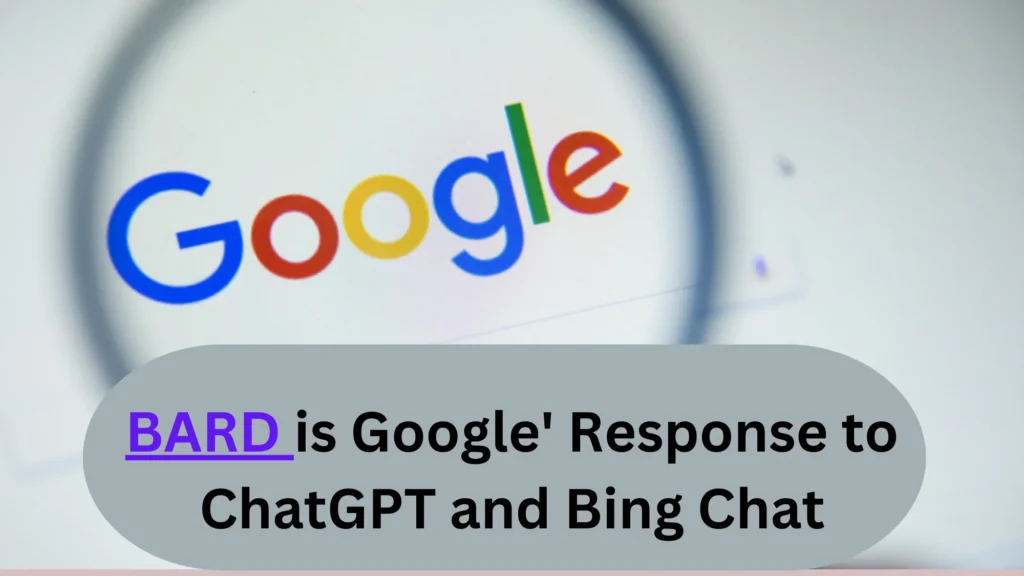 Features
Fast interference speed is its main feature. 
Integration with Google Cloud.
Offers pre-training on various types of data.
It can be customized and fine-tuned.
Creates several response draughts in response to user queries, letting you choose the best one, ask follow-up questions, or request more options.
You can use this tool to explore different ideas and use your imagination.
Google Bard uses Google Search sources to generate results, producing trustworthy and pertinent content across a range of themes and domains.
Due to Bard's live internet connection, users may receive current information, and the chatbot can learn from user feedback to continuously improve its performance. 
Pros and Cons
| | |
| --- | --- |
| Pros | Cons |
| Easy to use | There is a certainty of providing incorrect information. |
| Alexa and Google Assistant integration | |
| Gives fast reply | |
| Can help you deal with complex things.  | |
You May Also Like: Best Productivity Apps You Must Use Once
ChatGPT
The ChatGPT is a GPT (Generative Pre-trained Transformer) variation that makes use of a sophisticated machine learning model to analyze language and generate automatic responses. These responses are human-like and full of value.
ChatGPT has various uses, including content creation, language translation, and summarization. It can also learn from prior discussions and gives you more accurate answers that you are looking for.
Furthermore, it also understands the overall context of a query or conversation and creates appropriate responses to satisfy the users. You can also use it to do translations, coding, content generation, and much more.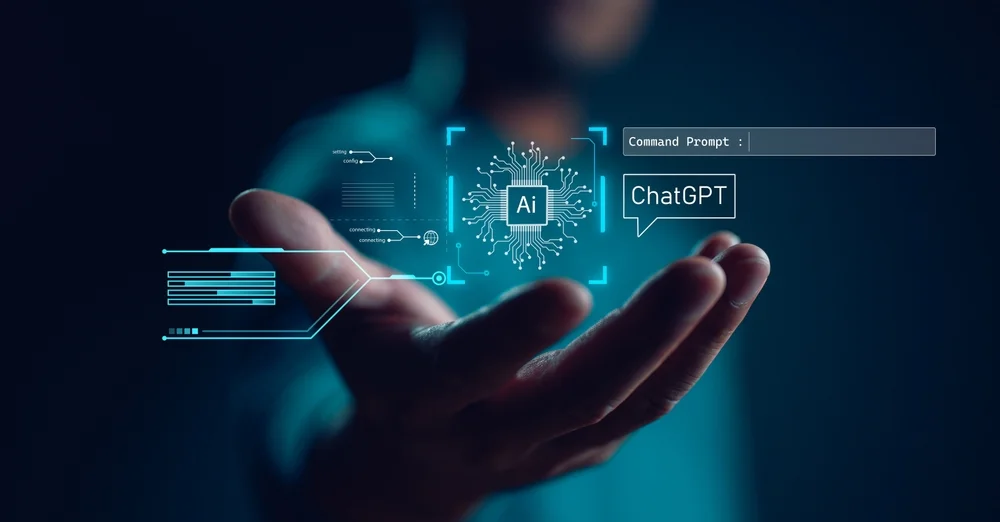 Features
It has a simple-to-use interface, which makes it ideal for consumers with no prior technical experience.
ChatGPT delivers the exact answers to their questions in detail.
It utilizes NLP (Natural Language Processing which helps it generate appropriate responses.
It is well-versed in text from books, journals, and web pages that contain both biased and neutral data. It is also an enjoyable tool for authors who want to expand their imagination and test out fresh concepts.
You can integrate it with other APIs.
Pros and Cons
| | |
| --- | --- |
| Pros | Cons |
| Easy to use | Does not work when lots of people start using it. |
| Both free and paid versions are available | Some answers may appear biased. |
| Summarize big topics correctly. | |
| Great for writers. | |
| Can request another response to the same question. | |
Also Read: Best Semrush Alternatives to Do SEO Properly
Bing Chat
Bing Chat from Microsoft has had a very crazy start. No doubt, the chatbot is intelligent, understands context, keeps track of previous chats, and has full internet access. You can ask Bing Chat to make travel arrangements for your upcoming vacation or to explain and draft a financial report. You can get help for almost anything here.
Bing Chat is also used by a large number of users worldwide. It receives a variety of questions that are not commonly asked of search engines and it answers them accurately.
Microsoft continues to promote Bing Chat and further integrate it with its products. It is now available to a much wider audience because of the most recent Windows 11 upgrade, which takes it out of beta and into everyone's hands.
Features
Bing Chat uses OpenAI's GPT-4 model. Compared to earlier GPTs, it is a lot more accurate and sophisticated.
Compared to non-AI chatbots, it can grasp the real human language and give responses that sound more human.
It also provides chatbot templates. 
You can also get valuable insights to successfully run a business. 
Bing Chat has three different conversational modes or styles that can be customized. They include the: Artistic style for inventive responses, the Balanced style for offering interesting responses, and the Exact style for more factual and formal responses.
It can be customized the way you want.
In addition to English, this chatbot also supports other languages. It speaks Chinese, Japanese, German, French, Spanish, and other languages well.
Pros and Cons
| | |
| --- | --- |
| Pros | Cons |
| Uses natural language processing | Slight delay in response time |
| Answers in a conversational manner | Occasional errors may occur |
| Saves questions and answers. | Compared to ChatGPT, it is rather more restricted. |
| Can be integrated with other social media apps. | |
| Helps businesses with insights. | |
It does call for you to download the most recent version of Microsoft Edge, which is somewhat irritating.
Bard vs ChatGPT vs Bing Chat – A comparison Table
 To get more in-depth knowledge about Bard, ChatGPT, and Bing Chat, here is a comparison table for you.
| | | | |
| --- | --- | --- | --- |
| Factor | Google's Bard | ChatGPT | Bing Chat |
| Accuracy Test | 63 percent accuracy test. | With a score of 81.5 percent on the accuracy test, ChatGPT received the highest accuracy rating. | Bing Chat scored 77.8 percent on the accuracy test, which means that almost one in four responses had an inaccurate response. |
| Article Outline | Bard performed admirably but failed to provide a strong sketch for an article related to medicine. | ChatGPT shows better performance in the article outline. | Although slightly less extensive than ChatGPT, Bing Chat was nonetheless quite good.   |
| Speed | With Bard, the responses are also typically typed out slowly rather than all at once. | The ChatGPT appears to respond within 15 to 20 seconds which is faster than the other two AI software. | Bing Chat shows a slower response than the other two AI software. |
| Spell check | Bard can detect your spell error and still give a relevant response.  | ChatGPT has the capacity to detect and fix a wide range of typical spelling mistakes.  | Bing Chat from Microsoft Bing follows suit with a strong memory. Bing AI readily agreed to check the spelling of anything you offered. |
| Language | Google Bard is built on Language Model for Dialogue Applications, or LaMDA for short, a scaled-down version of Google's own language model. | ChatGPT is crafted with OpenAI's GPT-3.5 and GPT-4.  | Python is the main coding language used to create Bing Chatbots. |
| Language Translation | It can translate. | It can translate. | Bing Chat cannot translate for you.  |
| Multi-platform Support | No multi-platform support. | No multi-platform support. | Does support multi-platforms |
| Customization | You cannot customize Bard. | You cannot customize ChatGPT. | You can customize Bing Chat. |
Wrapping Up
To sum up, the overall winner of this Bard vs ChatGPT vs Bing Chat comparison is ChatGPT. Bing Chat came in the second position because it frequently lacked sufficient detail. 
Bard, our most recent participant, came in third in this study's scoring. The development of this technology is still relatively young. Bard is still new and expected to grow big in a few years. It is also expected to give tough competition to ChatGPT.
However, right now, ChatGPT is the winner. That's all about Bard vs ChatGPT vs Bing Chat comparison.
Also Read: How ChatGPT is helping businesses in 2023?