What Are the Best LinkedIn Alternatives? (2023)
For every job seeker, finding the right platform to avail of job opportunities and building networks is crucial. The most popular website worldwide to do this is LinkedIn.
It has become the world's largest online networking platform in the past few years, with over 900 million users. 
But like any other platform, LinkedIn also has a few issues, such as spamming, privacy problems, and the monthly deduction of 50 dollars when using advanced settings. So, if you are exploring options other than LinkedIn (which you should), you've come to the right place.
We'll take you deep into the best LinkedIn alternatives, which will help you grow and find opportunities. Let's begin! 
Best LinkedIn Alternatives: Top 10
LinkedIn is undoubtedly considered the go-to platform for professional networking, but that doesn't mean it is the only option for job seekers. There are plenty of other websites too, which are as good as LinkedIn. Let's check out which websites can open doors of success for you.
AngelList
AngelList focuses on putting job seekers and investors in touch with startup businesses.
It's a terrific platform for companies who want to meet investors and strike deals. Also, it's even better for these startups to discover the talent that can support the expansion of their businesses. Thus, AngelList is the website for you if you're seeking a job at a startup or want to invest in one.
It has over 8 million registered members and has linked above 6 million investors and job seekers with rapidly expanding businesses while being a somewhat specialized alternative to LinkedIn.
| | |
| --- | --- |
| Pros | Cons |
| Have a large audience (for a niche platform). | Less famous than LinkedIn. |
| Great for connecting investors and job seekers with entrepreneurs. | It focuses on a specialized market (startups), making it difficult for more established businesses to form new business relationships. |
| A top option for startup firms aiming to expand their business more quickly. | |
| Blog posts with tons of resources written by actual AngelList users. | |
| It's free to use. | |
Meetup
Meetup is an excellent alternative to LinkedIn if your main goal is to build networks. It has facilitated interactions between friends and coworkers for the past 20 years. Meetup has over 49 million users in 190 countries, so there's a strong chance you'll meet some local users that share your interests in hobbies and careers.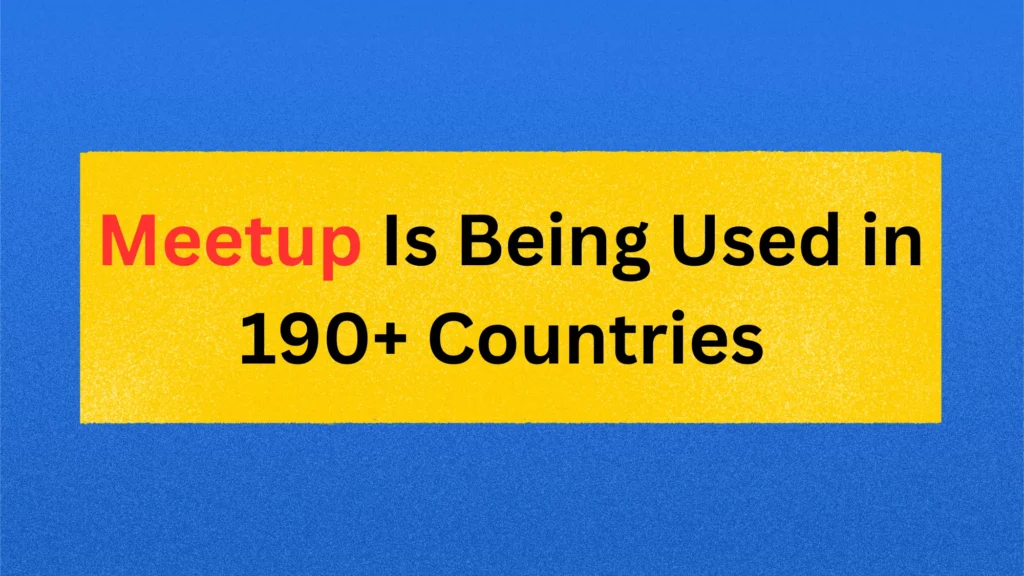 Unlike LinkedIn, which learns about your professional goals and skill set, this software helps people to get together for any purpose, including games, sports, events, and more. 
Moreover, meetup notifies you if there are events nearby when you sign up and choose your interests. Furthermore, if you need help searching, you may continually organize your event! 
| | |
| --- | --- |
| Pros | Cons |
| Meetup has a significant user base. | Finding specific organizations that interest you can be challenging. |
| It focuses on regional organizations, simplifying locating people who share your interests. | It could be challenging to make connections with locals if you reside in a sparsely populated area. |
| It provides various networking opportunities, such as seminars, workshops, and events. | |
Jobcase
Jobcase is the most user-friendly LinkedIn substitute to connect employers and job seekers. It offers the power to advertise positions, manage applications, and gives prospects the opportunity to interact with recruiters. Moreover, a massive pool of potential applicants are active on it (over 70 million job seekers).
Jobcase began as a job board website in 2009 and became the first social media platform committed to empowering and campaigning for the world's workers in 2015.
So, due to its earlier experience operating as a job board and its current entry into professional networking, Jobcase has emerged as a formidable competitor to LinkedIn. 
Moreover, Jobcase is a platform that gives job searchers access to various tools, including building comprehensive online resumes, looking for jobs, researching companies, and networking with other job seekers and employers.
| | |
| --- | --- |
| Pros | Cons |
| A large 110 million user base | Less well-known than LinkedIn. |
| Attention to wage-earners and blue-collar employees' jobs | LinkedIn is more advanced in functionality. |
| Strong job board. | |
 Xing
Another excellent LinkedIn alternative is Xing. Founded in Germany, more than 20 million people use it worldwide.
Like LinkedIn, Xing lets users build profiles to join groups with other business professionals, stay current on news and subjects related to their field, post jobs, look for opportunities, and investigate corporate profiles. 
Although joining is free, only premium users can access many platform features. 
| | |
| --- | --- |
| Pros | Cons |
| Continuously expanding user base. | Paid memberships are crucial to unlocking some features. |
| In 16 different languages. | Only European people appreciate this platform. |
| Similar to LinkedIn in terms of functionality and interface. | |
Facebook Group
Facebook is a terrific way to interact with other industry experts, even though its primary purpose is not professional networking. 
Every profession and passion imaginable has a Facebook group because it is a worldwide platform with billions of active members. You can even start your own if you can't find a group of your interest and passion.
Also, you can search for these groups on Facebook using terms relating to your field of work or interests, such as "content marketing entrepreneurship." There, you can also join groups of friends, family, and coworkers.
| | |
| --- | --- |
| Pros | Cons |
| This website has an enormous user base. | Effective networking can be challenging in noisy, scattershot groups. |
| It's simple to identify and join niche groups. | You can find yourself in a group with folks not interested in networking on the job because only some are. |
| You can create your own groups and invite people of similar interests to join it | |
Reddit
Contrary to popular belief, Reddit is an excellent substitute for LinkedIn. The reason is the abundance of professional and sector-specific subreddits that are available. 
There are now two primary methods for using Reddit for business networking. 
Look for related subreddits, then join the discussions there.
To identify people who work at certain businesses or in particular industries, use Reddit's search function.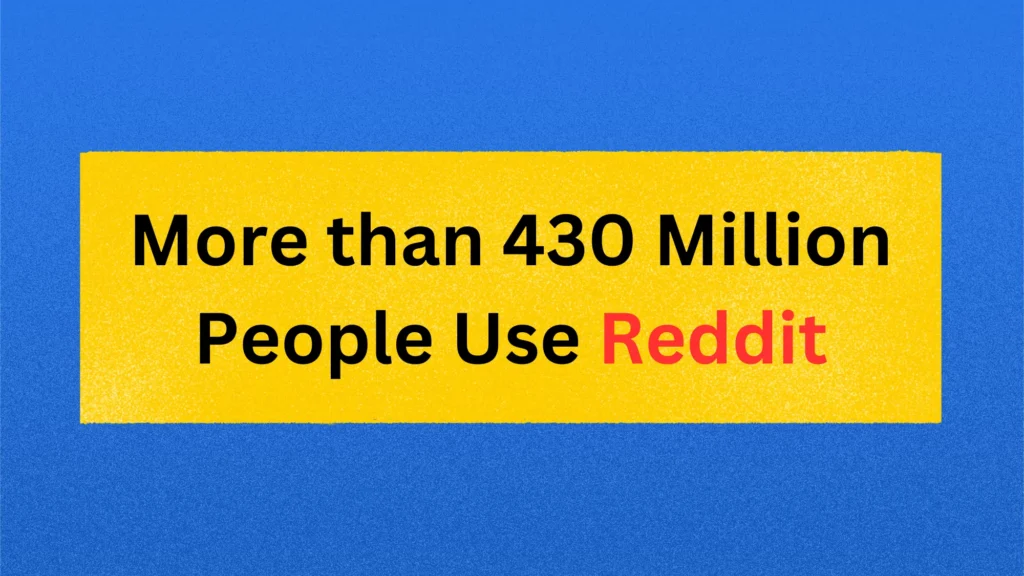 But before using Reddit to seek jobs, you should know something about this website. it is known for being a harsh platform for the internet. Even though this website monitors subreddits, Redditors are known for their brutal honesty. 
Furthermore, the majority of subreddits forbid self-promotion. Thus, to network, you must add value to the community by giving your expertise and responding to inquiries. 
Don't let any of it alarm you. If you follow all rules and add something worthwhile to the conversation, Reddit's lively and diverse community may be a terrific place to meet people.
| | |
| --- | --- |
| Pros | Cons |
| More than 430 million monthly active users. | Explicit networking and self-promotion are discouraged; you should develop relationships by demonstrating your value. |
| You can find many subreddits, very industry specific, some with millions of members. | |
| It's free of cost. | |
Zerply
Similar to LinkedIn, there is another website known as Zerply. In particular, it's a platform that links entertainment firms with creative people, including animators, illustrators, and programmers. 
Users can submit their profiles and work portfolios on Zerply, while companies can post jobs and connect with job seekers there. 
Additionally, Zerply offers platform-integrated employer tools for managing and planning creative projects. 
| | |
| --- | --- |
| Pros | Cons |
| They are intended primarily for those in the creative industries. | Less significant for companies outside the creative sector. |
| This platform provides production planning capabilities built within the forum. | Accounts for employers demand a subscription. |
| It is free of cost for all users. | |
MyOpportunity
MyOpportunity is another alternative to LinkedIn. It assists you in achieving your goals by maintaining connections to your specific niches and businesses. For job seekers, the website handles all the tedious work.
Also, based on criteria that determine "who needs who or what" anywhere globally, its patented algorithms pair individuals with the finest chances in employment, networking, sales, and professional connections.
In addition, users can act right away because this website displays results in real-time. They can also set up send alerts each time a recruiter posts a job opportunity that meets their qualifications.
| | |
| --- | --- |
| Pros | Cons |
| Locate employment and career possibilities. | Like many other websites, the only problem in my opportunity is spam. |
| Identify and contact professionals who match your criteria. | |
| With an advanced AI search algorithm, you can find what you're looking for  | |
Gust
Consider joining Gust if you're an entrepreneur looking to network with other startup founders and businesses. It is the ideal networking site for company owners looking to pitch their concepts, launch their goods, or even raise capital for their enterprises.
You will have to just create a profile on the platform, investigate various fundraising techniques for your startup business, pitch to investors, and subscribe to the Gust newsletter to stay informed about trends and business events.
| | |
| --- | --- |
| Pros | Cons |
| You can easily submit proposals and apply to incubators and investment organizations. | Less popular website |
| Unlike LinkedIn, which connects people across all areas and industries, Gust only caters to entrepreneurs who own or want to invest in startup companies, unlike LinkedIn, which connects people across all regions and enterprises. | You may need to subscribe to use advanced features. |
| Although you must complete a form outlining why you've decided to use Gust for your startup, signing up is free. | |
Sumry
As professionals, resumes play a significant role in our lives, and if you regularly use LinkedIn, you are aware of its considerable impact on the hiring process. On LinkedIn, you will typically encounter a lot of stiff, overly serious resumes.
Fortunately, Sumry is an excellent LinkedIn substitute that enables you to build a customized one-page résumé and a business website that appeals to potential employers. 
The platform, a visual resume builder, helps you construct a website and resume and uploads them so that recruiters and businesses worldwide may view them and contact you. Moreover, you don't have to worry about learning how to utilize the tool because Sumry is user-friendly in every way.
| | |
| --- | --- |
| Pros | Cons |
| This website prepares your resume for you once you sign in. | This platform membership is not free of cost. The membership fee is $79 per year. |
| All kinds of professionals who want to enhance their resumes and professional portfolios should take advantage of this networking platform. | |
| You have complete freedom to create your website. | |
Wrapping Up
So, that's all about the best LinkedIn alternatives. We suggest you try all of them and then find out which one you think is the most suited for you and your profession.
But if you don't have the time to do this and want to know which "one" is the best alternative of LinkedIn, then it's Meetup for us. It is user-friendly, has millions of active users that are full of passion, and great opportunities for both job seekers and recruiters.