Adobe Muse Alternatives- Top 5 Ones For You
Adobe Muse is used to create both adaptive and static websites. Although the platform enables drag-and-drop site creation, it has problems. The necessary modification integration in the back end must be done through code. As a result, if you lack proficiency, this app may not be suitable for you.
Adobe Muse is unworthy of consideration for yet another reason. Adobe has declared that Muse no longer receives technical support. Downloading this software is, therefore, no longer justified. Instead, you ought to think about alternatives to this app.
Here, we'll discuss the best adobe muse alternatives that offer the same or comparable functionality. Let's begin!
Best Adobe Muse Alternatives
Adobe Muse is a good app, but it is always better to know about the alternatives of platforms. Maybe the other one suits you the best. Here are the top five muse app alternatives that you can try.
WordPress
WordPress is a CMS (Content Management System that many well-known companies use for making their websites. It allows users to select whatever domain, server, theme, or plugin they want. Also, it is pretty configurable.
Most website builders only offer a few hundred themes, but since WordPress works with third-party theme providers, you can have an infinite number of options. Furthermore, you can host a free website on the WordPress subdomain if you are a newbie and don't have any money to create a blog.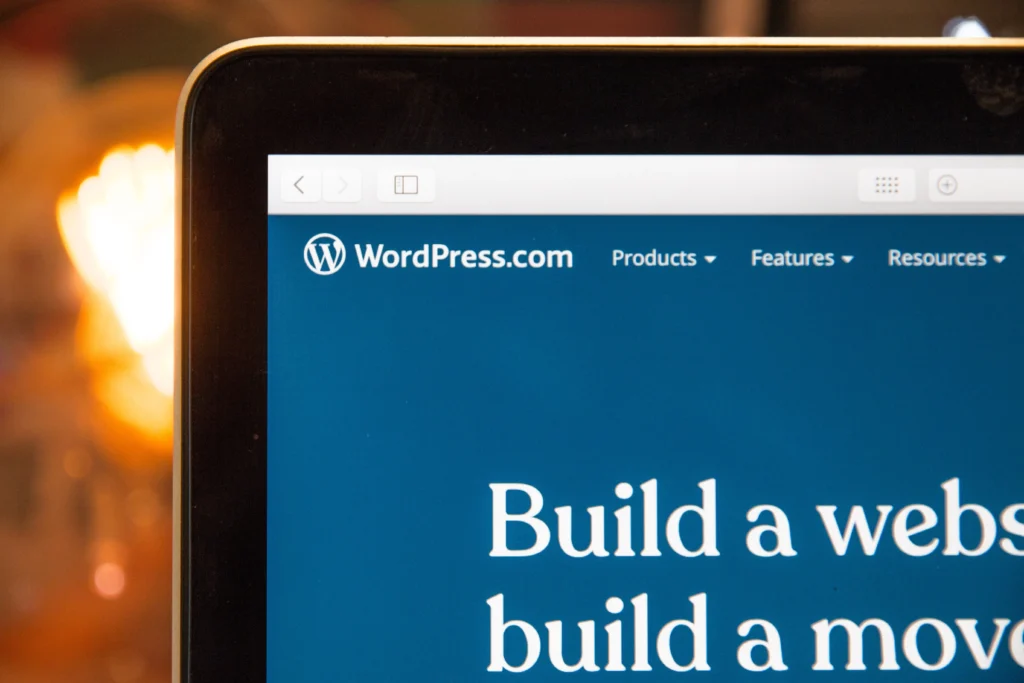 Features
Simple to use and highly customizable
Provides accessibility to storage powered by SSD.
Guarantees 100% website security.
More than 55,000 plugins, the majority of which are free.
Provide various options, including data backup, speed, CSS, and website optimization.
Pros and Cons
| | |
| --- | --- |
| Pros | Cons |
| Compatible with outside themes and website builders. | Incline learning curve |
| Can publish a blog or create a landing page using blocks | |
| There are thousands of simple add-ons. | |
| Strong security system | |
| New features are always added. | |
You May Also Like: Top LinkedIn alternatives You Must Try
Squarespace
Squarespace is frequently referred to as the best website hosting for photographers. It provides one of the best website creation software and website hosting services. It includes more than 90 elegant templates that have been expertly designed.
Whether it's a photography portfolio or another, expert portfolio design enables you to share private work with clients by adding password-protected pages and displaying projects in unique galleries.
Furthermore, this Muse alternative includes robust blogging features. They allow you to observe where visitors come from, what they want, and how they interact with your content or items.
Features
It is connected with well-known programs.
Contains deep analytics tools
Provides customizable galleries
Add password-protected websites to share clients' personal work.
Pros and Cons
| | |
| --- | --- |
| Pros | Cons |
| Over 90 templates | Squarespace may have an uncomfortable interface. |
| Design of a flexible portfolio | |
| Integrated SEO tools | |
| Drag and drop feature makes it easy to use. | |
Suggestion: Check Out Top Apps That Boost Productivity
Webflow
Another great web-based alternative to Adobe Muse is Webflow. It is a sophisticated platform that novice users should avoid using. Users of Adobe Muse will have an easier time locating the required functionality on Webflow because of how similar its interface is to that of the Adobe software.
However, it doesn't offer a wide range of functionality. Nonetheless, we can't help but notice the interactions, animations, and parallax scrolling.
In addition, different payment gateways, customizable content management tools, automatic tax computations, and other eCommerce capabilities are some other benefits of Webflow.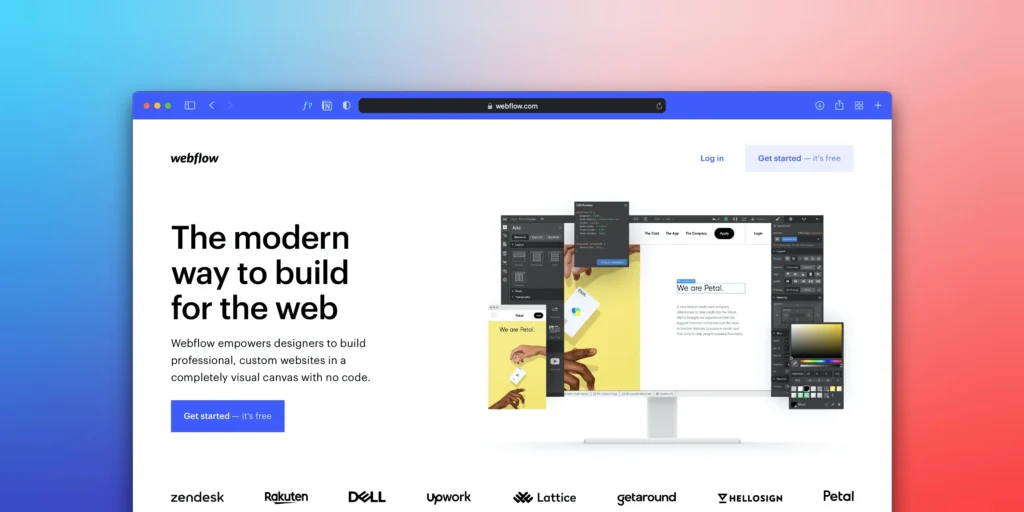 Features
No coding is necessary
You may modify your hosting plan with a few clicks as your needs change.
Simple landing page creation for marketing campaigns
Provides resources online to support users on their trip.
Offers a blog, a community forum, and much more.
Pros and Cons
| | |
| --- | --- |
| Pros | Cons |
| Provides 1000 templates for blogs, portfolio websites, etc. | Difficult to use for beginners |
| Creates animations and themes | |
| No prior programming knowledge required | |
| Works smoothly on any browser | |
| Easy tools for customizing websites | |
See More: Best Hemingway App Alternatives
Google Web Designer
Google Web Designer is the most affordable replacement for Muse. You can use this Google tool to develop interactive HTML5 advertisements and other interesting content. The great news is- It is available for Windows, Mac, and Linux.
Your creative content can also become responsive to user activities by setting up events. In addition, even physical actions like touching, turning, or shaking mobile devices might elicit a response from them. Furthermore, you can also use JavaScript to build your own from scratch.
Features
Has options for controlling advertisements
Includes tools for creating content
Can be used to create animation
Enables users to rotate 2D and 3D designs in any direction.
Pros and Cons
| | |
| --- | --- |
| Pros | Cons |
| Support for the rich format | Difficult to use if you don't know JavaScript. |
| Gives fantastic animation | |
| Utilizes the Studio asset library | |
| Has essential design and development tools. | |
Pinegrow
Compared to contemporary website builders like Squarespace or Webflows, Pinegrow is a little more complex. It is usually advised for seasoned website designers. Our advice is not to utilize it if you don't know much about coding.
Moreover, you must purchase a membership because Pinegrow is a premium service. However, it also provides a free trial with full access so you may experience all of the features before committing to a subscription.
Features
Create websites without using an internet connection.
The faster visual power tool performance
Best for Foundation & Bootstrap
Modify and test your page simultaneously on all device sizes.
Develop beautiful interactions & animations for your web projects.
Pros and Cons
| | |
| --- | --- |
| Pros | Cons |
| Includes useful tools | Difficult to use for beginners |
| Lets you customize websites | |
| Presets for devices and scaling | |
| Helps in the creation of styles using CSS, SASS, and LESS | |
| Allows you to edit a page across all sizes of devices | |
| Contains instruments for making offline animations. | |
Also Read: Know the Best Telegram Alternatives
Wrapping Up
To conclude, there are lots of Adobe Muse alternatives. The tool which we highly recommend is WordPress. It is a CMS that is really popular among web developers. With 55 thousand templates, WordPress sites look excellent because of the skilled users.
In addition, the drag-and-drop tool is available for beginners, meaning anyone can build a website using WordPress.
There are lots of other features, like plugins, data backup, customization, etc., that make it number one.
So, go for WordPress if you don't want to use Adobe Muse anymore.