Apple Weather App Down Recently: Users Report Issues
In recent days, Apple users have been facing issues with the Apple Weather app, which has been down for many users. This has led to frustration among users who rely on the app to plan their daily activities and stay informed about the weather in their area.
According to reports, Apple Weather has been experiencing server issues that have caused the app to stop working properly. Many users have reported that the app is not updating or is showing incorrect information, while others have reported that the app is crashing or not opening at all. What's happening? Continue reading to know.
Apple Weather App Down- Know the Details
Recent problems with the Apple Weather app occurred barely one week after the Dark Sky app made a brief comeback. In 2020, Apple bought Dark Sky, added some of its capabilities to the Weather app, and then shut down Dark Sky. Although the integration has significantly improved the Weather app, many users still yearn for the Dark Sky app. 
Although Apple has included rain warnings, it is aggravating that you cannot choose the sort of rain for which to receive alerts, especially in nations with frequent rainfall like England. Given that Apple is based in Silicon Valley, California, where it doesn't rain often, it's possible that the company's software programmers missed this crucial feature while switching from Dark Sky.
However, Twitter seems to indicate that the problems are annoyingly intermittent. There are many people who do not have access to their weather information, yet many more do not consider this to be a problem at all. And there doesn't appear to be a consistent pattern as to why.
Still, there is no denying that Apple Weather is one of the most important apps you should have on your devices. It tells you about how the weather will stay and help you get prepared to face the day.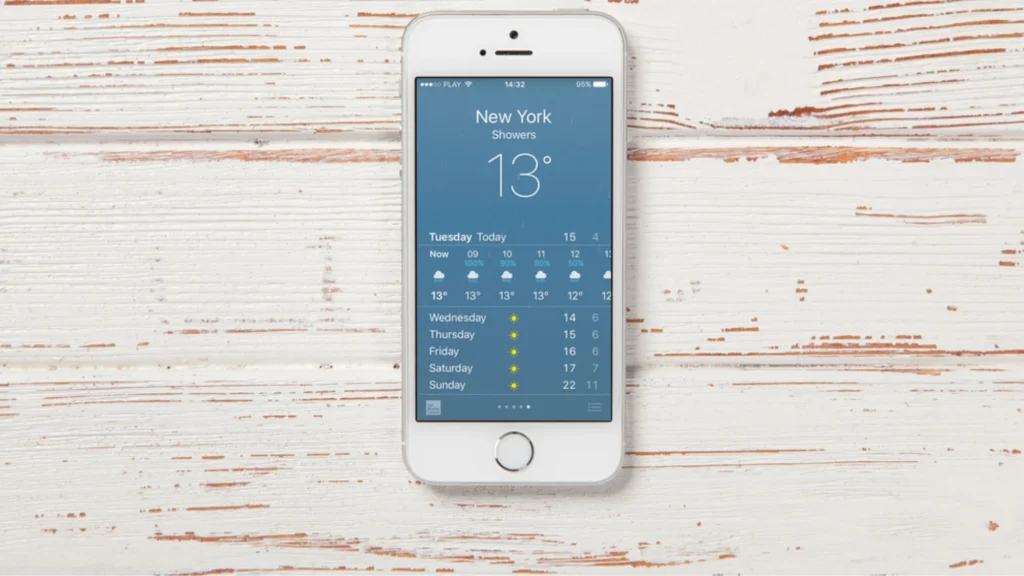 See More: Best Productivity Apps to Change Your Life
What's Next?
Apple has acknowledged the issue and is currently working to resolve it. The company has not yet provided a timeline for when the issue will be fixed, but it has assured users that it is working to restore the app to full functionality as soon as possible.
In the meantime, Apple has recommended that users try using other weather apps that are available on the App Store. While this may be a temporary solution, it will allow users to stay informed about the weather until the Apple Weather app is fixed.
The Apple Weather app has had troubles in the past, so this is nothing new. In the past, users have reported similar issues with the app, and Apple has worked to resolve them. However, the current outage appears to be more widespread than previous issues, affecting users in many different regions.
As always, Apple users are urged to periodically check for app updates and to keep their devices updated with the most recent software releases. They will be able to obtain the most recent features and bug fixes as well as help ensure that their devices are operating without a hitch.
Ultimately, even though the current Apple Weather app outage is undoubtedly annoying for many users, it's vital to remember that technology is not perfect and that intermittent problems like this are to be expected. Apple's fast response to the problem and efforts to fix it are evidence of the company's dedication to providing its consumers with the greatest user experience possible.
Update- The issue Is Resolved
The incident highlighted Apple's commitment to ensuring a seamless user experience. By promptly addressing the downtime and minimizing its impact, Apple showcased its dedication to resolving issues swiftly and efficiently. Since then, the Apple Weather app has continued to provide uninterrupted service, delivering reliable weather information to its vast user base.
Also Read: How to Know Who Called Me From This Number?
What Should You Do?
We suggest whenever an app goes down, go to the internet to confirm whether everyone is facing this issue or if it is happening to you alone. If only you are facing this problem, contact the help center or support. If everybody is complaining, then wait for the issue to get resolved.
Keep Using Apple Weather And Enjoy Its Benefits
In today's fast-paced world, staying updated with the latest weather conditions is crucial for planning our day and making informed decisions. Fortunately, Apple provides a reliable and user-friendly solution with its Weather app, which is available on all iOS devices.
Let's explore its key features:
User-Friendly Interface
One of the standout features of the Apple Weather app is its simplicity. It has a visually appealing and easy-to-understand interface. You can simply view current weather conditions, including temperature, humidity, wind speed, and more, with a few taps only.
The display is also clean, making it effortless to access the information you need at a glance.
Accurate Forecasts
The Apple Weather app relies on a vast network of weather data sources to provide accurate forecasts for your location. That's why the app's predictions are generally reliable.
You can view hourly, daily, and even weekly forecasts, giving you a comprehensive understanding of what to expect. It will help you make different decisions, such as scheduling outdoor activities or planning your travel arrangements.
Severe Weather Alerts
Staying safe during severe weather conditions is super important. Luckily, the Apple Weather app gives you timely alerts. Whether it's a thunderstorm, heavy rain, or snowstorm, the app notifies you when severe weather is expected in your area.
These alerts help you take necessary precautions and stay prepared, keeping you and your loved ones out of harm's way.
Customizable Locations
The Apple Weather app allows you to add multiple locations. This makes it convenient to check the weather conditions for different areas. Whether you're planning a vacation or simply curious about the weather in a different city, you can effortlessly switch between locations and stay informed. I particularly like this feature because I am a traveler, so knowing about the weather in different places is crucial for me.
So, due to these reasons, you should keep the Weather app installed on your iPhones. If it ever goes down again in the future, then wait for some time, and it will get back again!