5 Best Hemingway App Alternatives You Must Try!
To write professional and readable content, every writer needs a tool that can tell you how to improve readability, does a grammar check, and literally proofread the content.
Most people use Hemingway to make their written content better.
It is top-rated among writers as it highlights identifying long sentences and weak texts. It also gives you a readability score, which helps you decide how easy the article is to read.
But sometimes, people either get tired of it or want to explore new apps. They also don't like the app's limitations in detecting grammatical errors. That's when they search for the best Hemingway app alternatives.
If you also want to know with which apps you can replace Hemingway, then this article is for you.
The Best Hemingway App Alternatives
The top Hemingway app alternatives are Grammarly, ProWritingAid, Ginger, PaperRater, and Slick Write. They improve sentence structures and help people write error-free content. Furthermore, these apps can also detect spelling mistakes, which can save you from a lot of embarrassment.
Grammarly
Grammarly is a popular typing assistant that helps writers identify mistakes with the help of AI. It also improves the clarity and engagement of the article with a few clicks.
According to Grammarly, more than 30 million people use it every day to make their write-ups better.
Features
Grammarly works with everything, including Windows, Mac, Android, etc.
It has a useful and easy-to-understand interface.
It uses artificial intelligence (AI) to detect and fix grammar faults in a text block.
The extension works on all popular browsers, including Chrome, Safari, Firefox, and others.
You can use it on multiple devices (depending on the plans).
Can use it to detect plagiarism (only if you buy premium plan).
| | |
| --- | --- |
| Pros | Cons |
| It's simple to use. | Sometimes the tool will highlight accurate texts. |
| Tone and plagiarism checkers are included. | The free version has some restrictions. |
| App and web extension available. | |
ProWritingAid
ProWritingAid is another amazing tool that helps people become better writers. With this, you can do the following:
Editing
Plagiarism detection
Grammar checking
ProWritingAid is a complete package. This tool serves as a mentor or individual writing coach so that you always feel comfortable writing in your own style.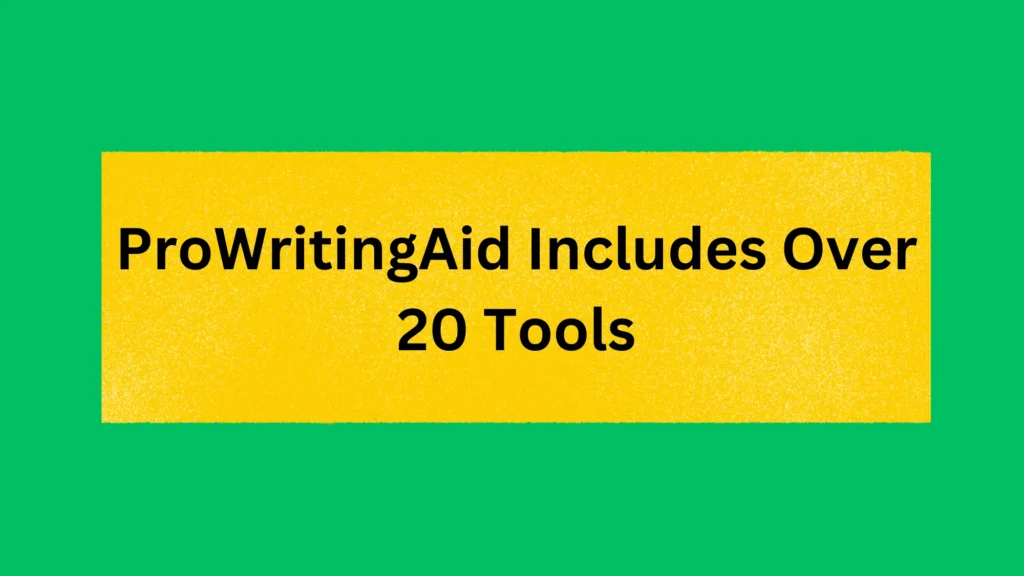 Another good thing about ProWritingAid is that it can function on all platforms, including Google Documents.
Features
Offers readability, spelling, and grammar improvements.
Quizzes, videos, explanations, etc., are all available.
Significantly improves writing style.
It is customizable.
| | |
| --- | --- |
| Pros | Cons |
| Simple to use. | It could be challenging to integrate Microsoft Office applications. |
| Text editing is simple. | There is no extension for iOS, Safari, or Firefox; it is only available for Chrome. |
| Supplies a complimentary package. | There is no monthly plan available.  |
| Supports integrations with third-party applications. | |
Ginger Software
Ginger is another software that you can use to enhance the quality of your write-ups. It is an Israeli-based startup, but now it has been used everywhere. When you use it, it will feel like having a personal trainer that helps you become more fluent in English.
Features
This tool assists you in creating original text.
Word prediction for the essence of typing quickly, emoji for self-expression, and changeable keyboard themes.
All popular browsers are supported, including Windows, Chrome, Safari, etc.
Grammar guidelines ensure your work is accurate and proofread to check for any errors quickly.
| | |
| --- | --- |
| Pros | Cons |
| Using Ginger Software is simple. | Ginger software is unable to detect plagiarism. |
| The program functions on a variety of platforms, including desktop and mobile. | Google Documents cannot be used with the tool. |
| Users of Ginger Software can converse in several languages, all thanks to its translation feature. | |
| The website provides a rephrasing sentence function and real-time prediction. | |
PaperRater
PaperRater is a free online spelling and grammar checker that anyone can use to make their content error-free. With this tool, you can write letters, books, social media posts, and virtually anything.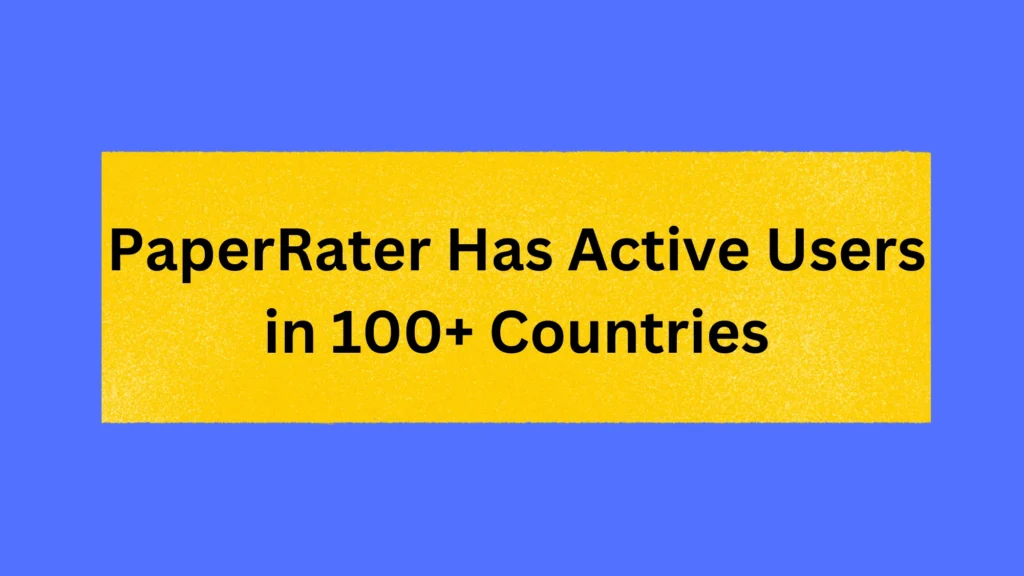 Furthermore, business owners can also try it to enhance productivity and communicate effectively. Let me explain.
PaperRater takes a deep look into your manuscript in real time and gives valuable suggestions. Plus, the grammar-checking feature helps users know which mistakes they made while writing. In the end, you will have a professional document, which gives a sense of credibility (which is super important for businesses).
Features
Does proofreading and text analysis.
Examines the quality of sentences.
Show readability stats.
Show phrases to avoid.
| | |
| --- | --- |
| Pros | Cons |
| Easy to use. | This tool is not compatible with Google Documents or Microsoft Office. |
| Provides a powerful grammar checker. | PaperRater does not work on mobile devices. |
| The program includes a plagiarism detector. | |
| PaperRater offers comprehensive data on grammar, word choice, and other topics. | |
Slick Write
Slick Write is a competitive, interesting, and trustworthy writing tool that can help you improve your grammar, style, and other writing errors (that might harm your writing impressions). Moreover, it will make your English writing engaging and harmonious with a variety of words. That is why it is for everyone- including professional workers, students, writers, or internet workers.
Features
Quick grammatical check to save you the most time possible.
Flexible feedback that may be tailored to any preferred style.
Data encryption ensures the privacy of your papers.
Create presentations and reports with ease and impact.
Improve your grades by involving your audience with high-quality information.
| | |
| --- | --- |
| Pros | Cons |
| Free of charge. | The interface is lackluster. |
| You don't have to download it to your PC. | No plagiarism checking. |
| Slick Write provides insightful recommendations that will enhance your writing. | There isn't a desktop or mobile app available. |
|  The thorough statistics offer insightful analysis of your writing. | |
Wrapping Up
All in all, the best Hemingway alternatives are Grammarly, ProWritingAid, Ginger, Paper, and Slick Write. They help with the writing a lot because of their accurate suggestions. Furthermore, all of them are super easy to use.
In my opinion, Grammarly is the best out of these five. It corrects the spellings/sentences, improves clarity, and gives the engagement score. Furthermore, it also marks the readability of the content out of 100. With its premium version, you can also check for plagiarism too.
So, try Grammarly if you don't want to use Hemingway anymore.
Also Read: Best Telegram Alternatives You Should Know.