How to Charge a Mobile in a Car?
Do you want to know how to charge a mobile in a car? Well, most people forget to charge their mobile before going on a long drive, or they are just short on the schedule and don't have the time to plug the mobile into a charger. Therefore, they often search for how to do it in a car. Don't worry. I'm here to help.
You can charge your mobile in a car with the help of a Power Bank and the Car's own part by using a USB cable. You can also use your extra device to increase the phone's charging. In addition, if your car has a wireless charging option, you can also charge your mobile using this feature.
Want complete details? Then continue reading.
Charging a Mobile in a Car- How to Do it?
There are three simple ways to charge a mobile in a car, which are:
By Using Power Bank
You can also charge your mobile in a car with a power bank, which is the easiest way. For this, you should only have a power bank and a USB cable with you.
The power bank has USB ports for charging. Just plug the USB cable into the port of the power bank and connect it to the mobile for charging.
However, there are some precautions you should follow when you charge your mobile in a car using a power bank.
Power banks are expensive, and you should take extra care of them. Please keep it safe from hot or cold temperatures.
You should use such a USB cable that is compatible with your mobile for charging.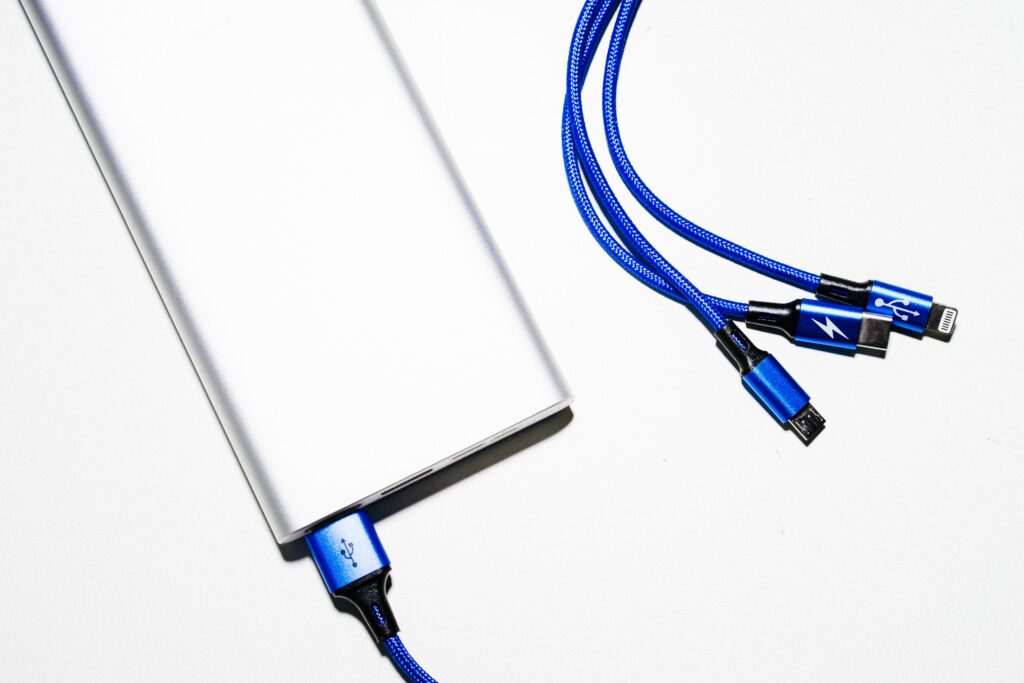 By Using Car's Port
It is the easiest way to charge your mobile in a car with a USB cable. In the older version of cars, USB ports are not available. But in recent models of vehicles, separate USB ports are available in the dashboard for charging your mobiles. 
Here's how. 
First, find the built-in USB ports to charge mobile phones or to connect them to the media system of the vehicles. 
Plug the USB cable in the port and connect the mobile to that cable. Your mobile will start to charge in your car.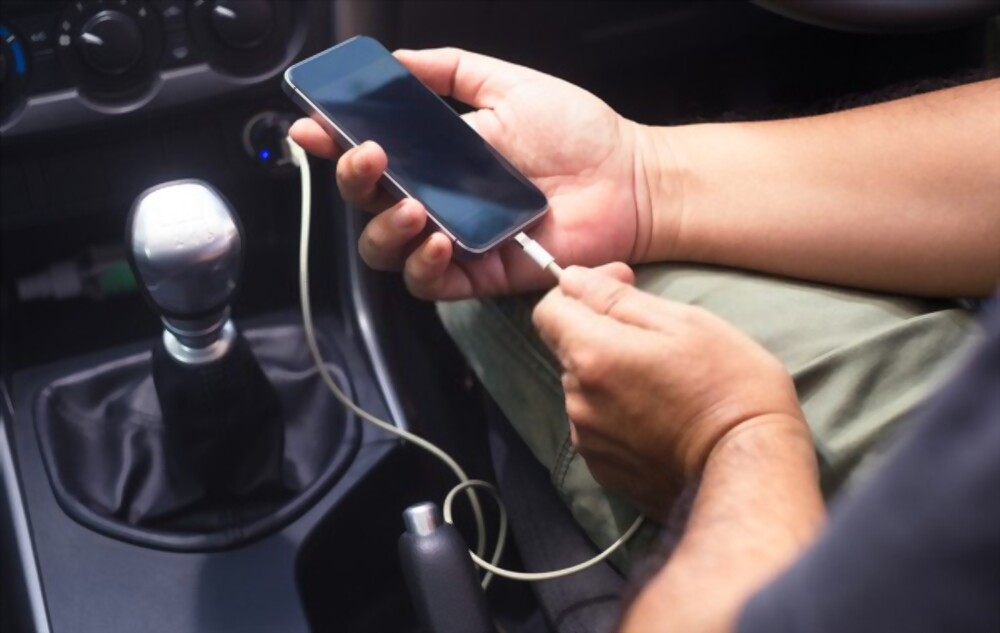 Important Note: There is a precaution you must have read that these charging ports are designed for limited current only. But if you have installed heavy apps, these apps will drain the power quickly, and mobile phones do not cope with the power supplied through the USB port. Ultimately the mobile will not charge. So, you must completely turn off these apps while charging your mobile in a car to quickly charge your mobile.
From Extra Device
If you have an extra mobile or laptop with you in your car, then you can use it too to charge up your mobile by following these easy steps:
Connect one end of the USB cable to your mobile and the other to your laptop.
Both your mobile and the other device will recognize each other. On your mobile, you will see a notification of Mobile charging. Let it stay as it is, and the phone will continue to take charging from the other device. 
If you have an extra mobile, then you may need an adapter to plug in the other end of the USB to it.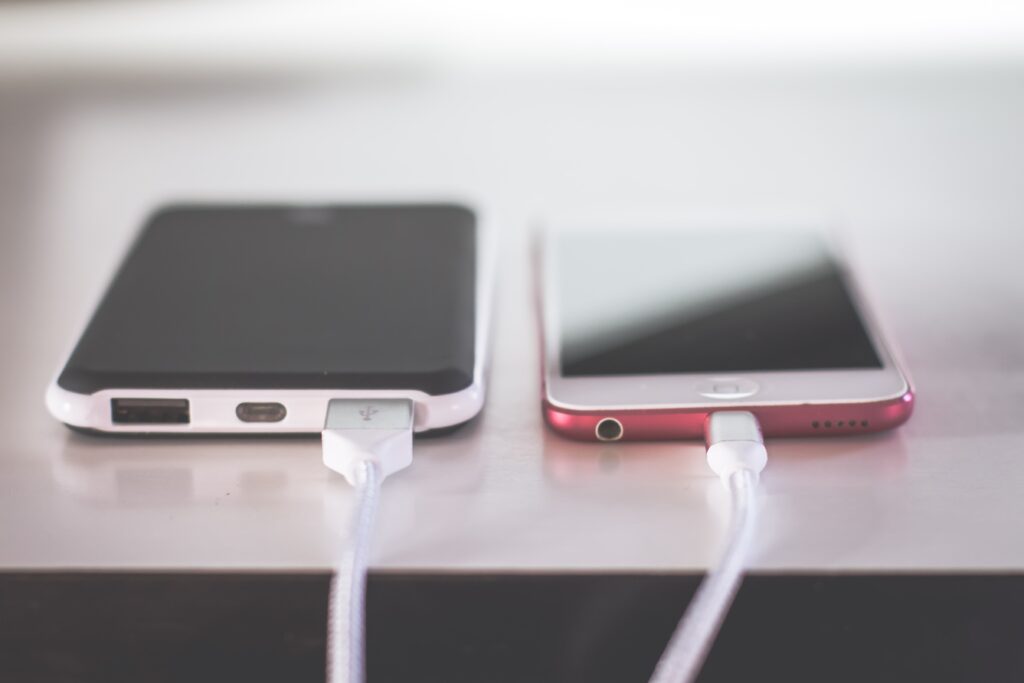 A USB cable, power bank, and adapter are some of the important accessories that should be in your car all the time. 
By Using Wireless Charging Feature
The latest models of cars have the built-in wireless charging option in the dashboard. They either install a tray, a drawer under the armrest, or the central console for wireless charging so that you do not need to have a USB cable in a car for charging. 
You just have to place your mobile in the tray for charging. If it is compatible with wireless charging, it will start automatically. 
Here's the step-by-step to wirelessly charge a mobile in a car:
To enable wireless charging, the car must be in "Accessory" mode.
Next, put your mobile on the charging pad and make sure it stays still (fits). Otherwise, it won't charge your mobile. To confirm, you should ensure that the charging symbol lights up.
If your mobile is correctly placed on the charging pad and does not start charging, pick up your mobile, rotate it to 180 degrees, and then try again.
Mobile Is Not Charging In a Car? Try These Tips!
Here are some points/tips you must keep in mind while charging a mobile in a car:
It would help if you bought the USB cable of the same brand as your mobile. The reason is that such a USB will be compatible and optimized for charging that specific model. Otherwise, buy any good-quality USB cable.
If you can, first turn off your mobile before you plug the USB for charging. Doing this will increase the charging speed. If you can't, then close all the apps/programs running in the background.
Turn off the cellular data when you charge your mobile in a car.
If the mobile still does not charge, you can either restart it or clean its charging port carefully, as the dirt around it stops the current flow.
Note: After charging your mobile, you must unplug your USB cable from the car's port, or else it will drain your car's battery.
Final Words
So, how to charge a mobile in a car?
You can easily charge your mobile in your car with the help of a USB cable. Plug one end of the USB into the mobile and the other end into the car's port or the power bank (if you have one), and the charging will begin.
If your car supports wireless charging, then you can place your mobile on the charging pad, and it will start to charge.
If the mobile does not charge in a car by following the above-described ways, you can then try turning it off and then plug in the USB cable again. Furthermore, background apps/programs also stop it from charging. So, turn them off too. Cleaning the charging port and restarting the device might also help.
That's all about how to charge a mobile in a car.