Should I Buy Wired or Wireless Headphones? (Buying Guide)
Want to buy new headphones but are confused about whether you should buy wireless or wired ones? It was difficult for me to make a decision too, so I tried both and now I know which one is the best for doing different things.
You should buy wireless headphones if you want to move freely or just don't want to deal with the wires tangling. If you prefer sound quality and better battery life, then go for wired headphones.
Want more info? Here, I am discussing the top benefits and problems of both headphones, which will help you in deciding which one you should buy. 
Wired Headphones- Reasons to Buy Them
A lot of people prefer wired headphones because of the top-notch benefits they provide. Let's have a look at them.
Low Price
The wired headphones are of low cost as compared to wireless headphones. However, low price does not mean that they have fewer features. You will get almost the same benefits from wired headphones as wireless.
So, if you have a tight budget, go for wired headphones.
Better Sound Quality
The sound quality of wired headphones is better than wireless as an analog signal is received through cords, which can carry more data than Bluetooth. In comparison, wireless works via Bluetooth, and the signals can get distorted, which also impacts the audio quality.
Wired headphones also use advanced drivers that make the listening time even more fun with high sound quality.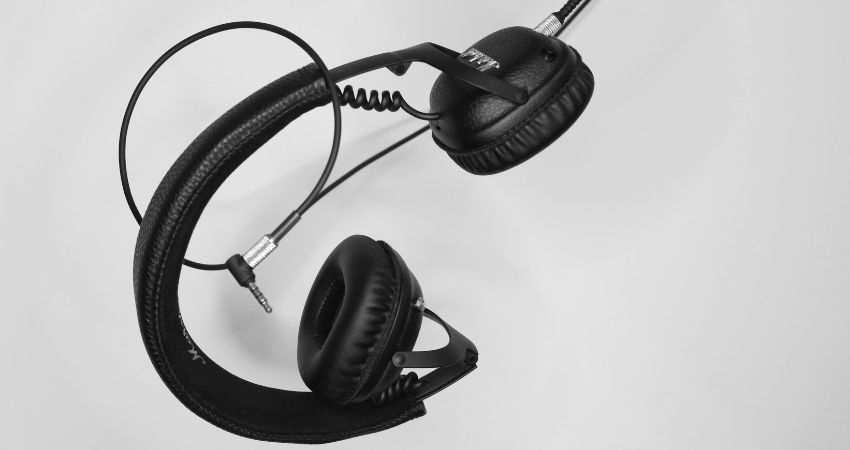 Can Connect With Any Device
With a 3.5mm input, wired headphones can connect to any audio device, like Walkman, laptop, and android/iOS devices. Wireless headphones only work with those devices that have no Bluetooth problems.
No Charging Problem
The wired headphones do not need charging because they use non-rechargeable batteries and connect to the audio device through a cable. You don't have to wait for charging when you use such headphones. For listening to music, just plug your headphones into your audio device, and enjoy your favorite music.
But there are some cons of wired headphones too.
Wired Headphones Cons
In addition to the benefits, there are some problems with wired headphones too.
Wire Tangling
Most people are irritated by the cable of headphones while working as it distracts them. They also tangle, which takes some time to untangle.
Can't Move Freely
You will have to stay near the device as the cord is around 4 feet long only. If you have anywhere to go (like the Kitchen or Bathroom), you will have to put the wired headphones near your device. With wireless ones, you can simply go anywhere you want (within Bluetooth range).
Wireless Headphones- Reasons to Buy Them
Wireless headphones are now in trend, and they are sold more than wired ones. The reason people prefer them is because of their features.
Freedom of Movement
The thing I love the most about Wireless headphones is that they let the users move freely within the Bluetooth range. Generally, headphones have a Bluetooth range of up to 40 feet. Just connect them to your PC and start doing your work. You can go to Kitchen, bathroom, or anywhere (just stay in the Bluetooth range) and listen to anything.
Sony Headphones have a Bluetooth range of 30 feet. In comparison, Plantronics headphones support 33 feet.
High-Quality Features
Wireless headphones are ideal for those who appreciate the finer things in life. They are full of features that make life easy. You can enjoy long battery life, comfortable cushions, freedom of movement, water resistance, etc. Furthermore, there is no problem with wire tangling when you use wireless headphones.
Excellent Sound Quality
Although wireless headphones have a slightly inferior audio quality, you will have no complaints. It is because the wireless ones also sound great at every frequency. You can just connect them to any device and start hearing the music in a top-notch quality. However, make sure you buy good headphones as cheaper or knock offs have audio quality problems.
In addition to this, wireless headphones offer better noise cancellation than wired ones. So, your experience with audio quality will be good.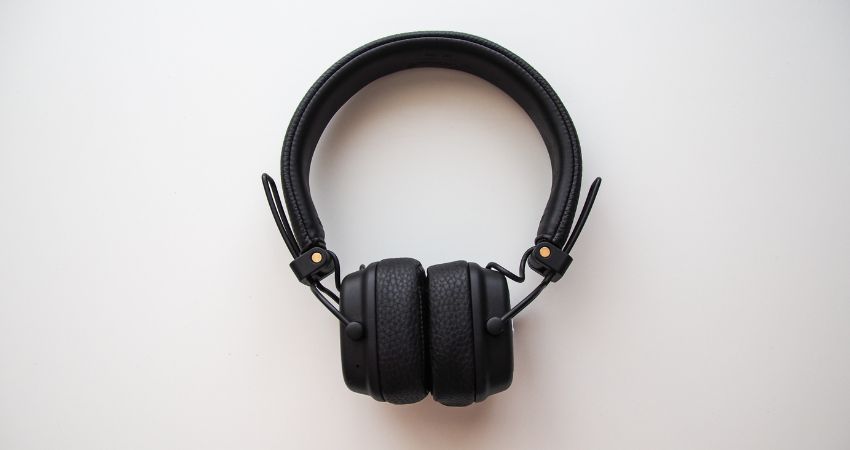 Easy Controls
Wireless Headphones are easy to use because you can easily control them. Just tap once, and they will start playing music or attend a call. Furthermore, you can also increase or decrease the audio's volume with simple taps as well. A lot of wired headphones lack this feature.
Moreover, you can also give voice commands with Bluetooth headphones to Siri, Alexa, and Google Assistant.
Gamers Love Wireless Headphones
Gamers prefer to use wireless headphones because they don't want wires to cause distractions. Plus, such headphones also provide freedom of movement, which is important to play the game.
So, if you also play games, I suggest you go for Bluetooth headphones.
App Support
Almost every good wireless headphone is App supported. For example, Sony has launched an App with which you can control the audio's volume. Similarly, other brands have also launched apps with which you can control Bluetooth headphones easily.
Now, let's see the problems with Wireless Headphones.
Wireless Headphones Cons
There are some issues with Wireless headphones, which a lot of users complain about.
They Are Expensive
Wireless headphones provide plenty of cool features, but they are costlier than wired ones. So, not everyone can afford them. Generally, you can buy a good wireless headphone for around 300$, but there are also some models worth more than 2000$.
You Will Have to Charge Them Frequently
Most wireless headphones have a good battery life of up to 60 hours. Still, you will have to frequently charge them to continue using them.
Also, you will have to keep track of how much charging is left. It is because the audio quality can be reduced if the Bluetooth headphones are low on charge.
Bluetooth Connectivity Issues
You must ensure that the earpiece and target device are charged with wireless headphones. Not only that, but many headphones have a Bluetooth version, such as 5.0 or 4.0; they are not simply numbers; you must ensure that your device will support your future audio equipment. 
For example, the Moto G51 has Bluetooth 5.1, yet other old headphones have Bluetooth 4.2. It does not mean they will not connect, but transmission due to this will lag, and audio breaks occur often.
In addition, Bluetooth connection is also distracted because of Wi-Fi signal interference. The reason is that both Bluetooth and Wi-Fi have the same frequency of 2,45 Hz. So, Wi-Fi interference can impact the connection and, ultimately, your listening experience.
Wired vs Wireless Headphones- A Comparison Table
A comparison table reflects all the similarities and differences, which really helps in deciding whether you should buy a product or not.
| | |
| --- | --- |
| Wired Headphones | Wireless Headphones |
| Low Priced. | High Priced. |
| Can connect to any device. | Can connect to any device. |
| Better Sound Quality than Wireless. | Slightly Inferior Sound Quality than Wired. |
| Restricts Freedom. | Can Freely Move within Bluetooth range. |
| Problems of Wires Tangling. | No Problem with Wire Tangling. |
| No Charging Problem | Battery Time is Limited |
If you are still unsure about wireless and wired headphones, then this video may help too.
So, these are the Pros and Cons of both wired and wireless headphones. If you are still not sure which one you should buy, my final verdict will help you.
Final Verdict
It is indeed hard to decide whether you should buy wired or wireless headphones. If you want those headphones that have a superior sound quality and no charging troubles, then go for wired headphones.
If you want to enjoy the freedom of movement, no wire tangling problems, and a great set of features, then choose Wireless headphones.
It's that simple!