BLX Earbuds Review: Are They Worth Buying or Not?
Many users struggle with finding earbuds that provide both exceptional audio and a comfortable fit. When searching for the top one, people often see "BLX earbuds" name. Since, it's not as popular as Apple or Sony, many don't know whether it's a good brand or not.
But don't worry. I'm here.
In this BLX earbuds review, I will explore it's features, problems, and whether you should get them or not.
Let's get started.
BLX Earbuds: An Overview
BLX Earbuds or BLXbuds are set to revolutionize your listening experience. These TWS Dual-Stereo buds come equipped with a microphone and a convenient charging case, ensuring seamless connectivity and communication.
Reasons To Buy?
Reasons To Avoid?
BLX Earbuds Review: Why People Love Them?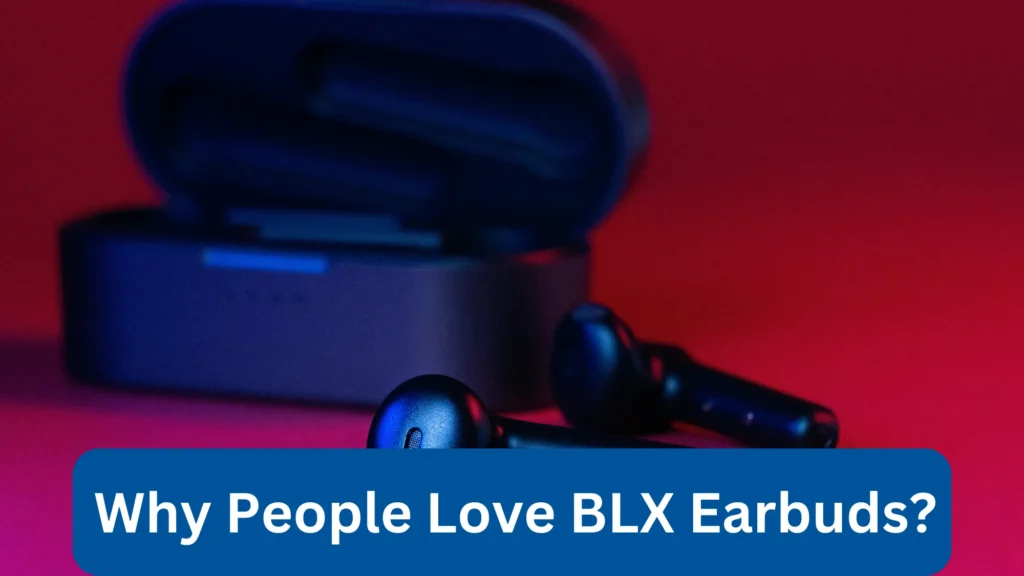 When it comes to wireless earbuds, the market is full of options. Out of all, people also search for BLX Earbuds to find out whether they are worth buying or not. Well, they do provide a hassle-free audio experience because of their features.
Here's what these earbuds bring to the table:
Industry-Leading 5.1 Bluetooth: True Wireless Technology
Imagine stepping out the door while wearing earbuds and not worrying about the wires. That's what BLX earbuds offer. They are equipped with advanced Bluetooth 5.1 technology, ensuring a stable connection without the cord problems.
5.1 is an advanced version of the Bluetooth technology, which was released in 2019. It allows the gadgets to connect better and improve range.
With a 10-meter range, these earbuds keep you connected and immersed in your music even if your device isn't right next to you.
Superior Comfort
BLX earbuds are all about comfort. They fit perfectly in your ears, which means they won't fall out whether you're working long hours or running a marathon. In fact, they're so light that you'll hardly notice them, even after wearing them for a long time.
That's why BLX earbuds are great for anyone who wants earbuds that are both comfortable and stylish.
Can Connect With iPhone, Android, and PC Devices
BLX earbuds are super easy to connect to any device. Whether you're an iPhone loyalist, an Android enthusiast, or a PC user, these earbuds don't discriminate. They come with auto-pairing technology that kicks in as soon as you pop them out of their case.
Charging is straightforward, too. The case they come in is also their charger. Just one hour of charging, and they're good to go again. In short, these earbuds are all about simplifying your tech life without compromising on quality.
Check Out: Ziuty Wireless Earbuds Review
Strong and Durable: IPX4 Water-Resistance
Great news for fitness fans! These earbuds are tough enough to handle sweat and water splashes, thanks to their IPX4 water-resistance rating. So, you can keep listening to your favorite tunes even in the rain or during a tough workout.
They also come with a sturdy case that keeps them safe when you're not using them. These earbuds are built to last, ready to join you in all your activities (from intense exercise sessions to your everyday routine).
TWS In-Ear Bluetooth Headphones with Dual Microphones
The BLX earbuds are more than just for music; they're great for talking, too. They have true wireless stereo and two microphones in each earbud. This means they pick up your voice clearly, whether you're somewhere quiet or in a noisy place.
Furthermore, the two microphones make sure people can hear you well, which is perfect for conference calls or chatting with friends.
Decent Battery Life
The BLX Earbuds offer up to 6 hours of battery life, ensuring you can enjoy your favorite tunes, podcasts, or calls without worrying about running out of power. Also, as discussed above, when you do need to recharge, it's quick and easy. So, you're ready to go again in no time.
However, it might not be sufficient for those who need their earbuds to last through a full day. If you're planning a long journey or a day away from power sources, this battery life might fall short of your needs, requiring you to charge the earbuds more frequently.
Problems With BLX Earbuds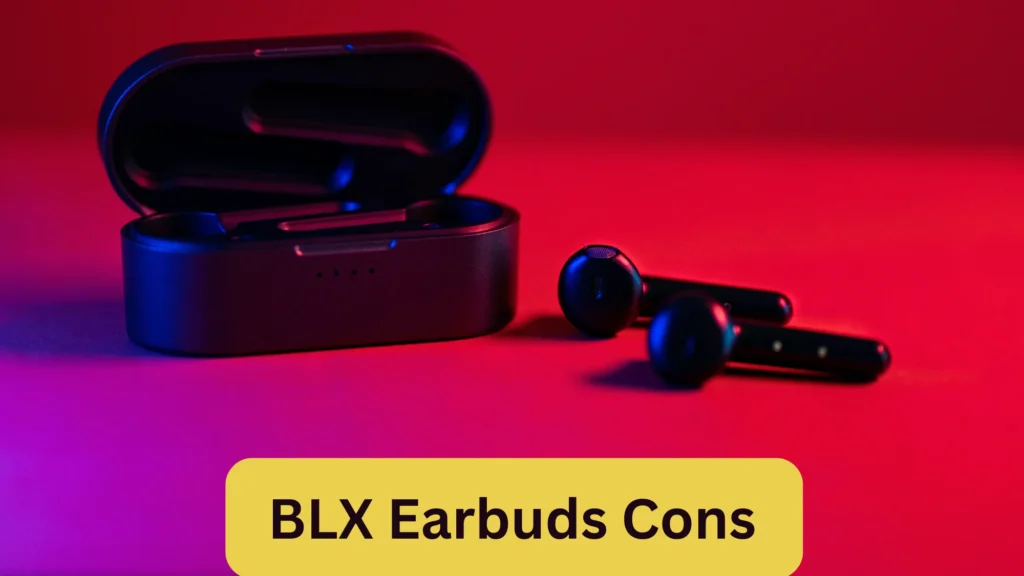 BLX earbuds also have some issues that some people have reported. The main ones are sound problems and no active noise cancellation.
Sound Isolation
While BLX Earbuds provide good sound quality, they might not offer the level of sound isolation desired by audiophiles. It means you will have trouble listening to music and calls in an extremely noisy environment.
Furthermore, you might also face some distortion in some cases. This usually happens when too many people have turned on their Bluetooth. Also, the Wi-Fi signals can sometimes interfere with the connection and impact the audio quality.
No Active Noise Cancellation (ANC)
Unlike some competitors in the market, the BLX Earbuds do not come with Active Noise Cancellation technology. For users who prioritize ANC for a more immersive audio experience, especially in noisy settings, this might be a drawback.
The Need for a Companion App
Some users might miss having a dedicated app, which is often used to customize sound profiles or find earbuds if they are misplaced. The absence of an app means users cannot tailor the earbuds' functions to their personal preferences as easily.
Water-Resistance, Not Waterproof
The IPX4 rating indicates that the earbuds are resistant to splashes of water but aren't completely waterproof. They might not be a good choice for swimmers or users who want to use their earbuds in all types of water-related activities.
Also Read: Best Earbuds For Kids
BLX Earbuds Reviews: What Users Have To Say?
People have shared their experiences after using BLX earbuds. I've read almost all of them and shortlisted some to give you an idea about how users feel after wearing these buds:
I recently received my order after waiting for a few days. I had seen some mixed reviews, but it seems I got lucky because they sound incredible. I'm really pleased with them so far, and I'm thrilled I made the purchase. Only time will tell how they hold up, but at this moment, I'm very satisfied.

Francisco Alferez on TrustPilot
My husband is really happy with his new earbuds. He uses them often for work, and actually, they were suggested by a colleague of his. I would definitely recommend them.

Machelle Gonzales on Amazon
While listening to an audiobook on my phone through these earbuds, I experienced occasional interruptions.

Galina on Amazon
They're not like super expensive earbuds, but they're fine for teens. However, the Bluetooth range is quite limited.

Lytton on Amazon
Bottom Line
In this independent BLX earbuds review, I explained all the top features that you will enjoy when you wear them. I also explored problems and customers' comments to give you an idea about which issues you might face.
The final verdict is that BLX earbuds are good in this price range. You will enjoy decent sound quality, comfort, and freedom to connect to any device. Furthermore, they are stylish and look good on anyone.
So, if you're looking for affordable but top-quality earbuds, BLX buds are good choice. But if you prefer "premium features, like ANC," then go for the expensive ones, like AirPods.
This post contains affiliate links. Whenever you click an affiliate link, we may earn affiliate commission (No Extra Cost To You). Learn more.